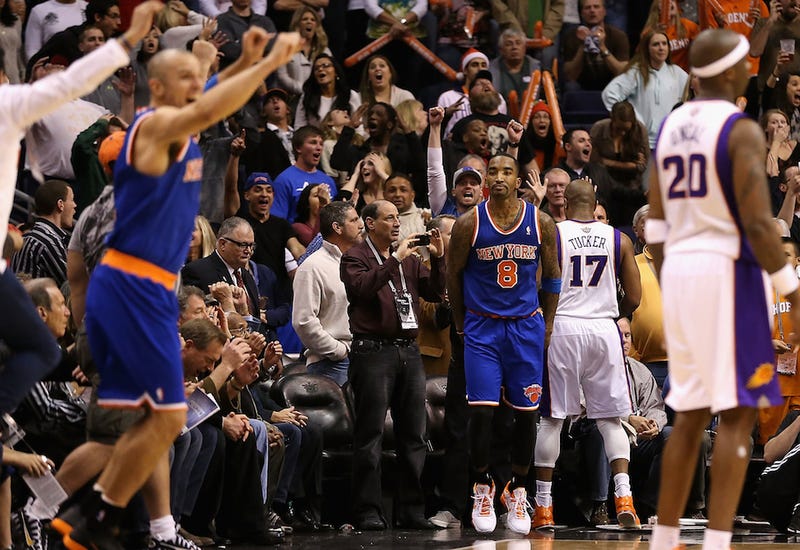 The Nets beat the Knicks 88-85 tonight, but we're not here for that. We're here to talk about Poor Kris Humphries. The guy can't even talk shit after a win without getting the whole fake-marriage-to-a-reality-show-fame-whore deal thrown in his face.

Jeez.
Guy can't catch a break. But, hey, the Nets won, so that's a feather in your cap, Kris. And today everyone was a winner as the Knicks learned that J.R. Smith
continues to delight
, even in defeat.