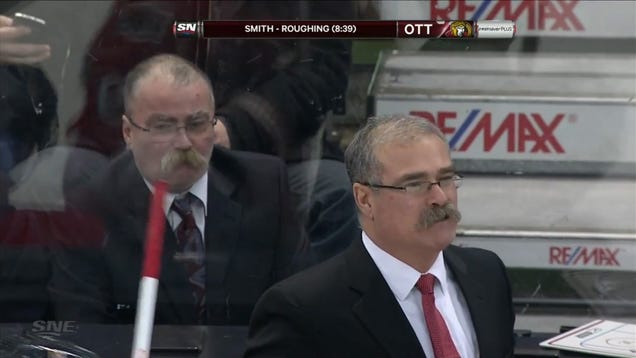 Ottawa smoked the Florida Panthers 4-0 last night, but the more entertaining portion of the game was the man behind the Senators' bench who bore a striking resemblance to Ottawa coach Paul MacLean. The amusing double-shots continued for much of the game, until something tragic happened: they ejected the man! (No, not Paul MacLean. The guy who looked like him.) National Post columnist Bruce Arthur put it best:
"Welcome back, fans! We're sorry! Oh you made our game more entertaining by buying a seat and looking like our head coach? GET OUT, DEVIL."

— Bruce Arthur (@bruce_arthur) January 22, 2013
We heard later he may have been ushered out to be interviewed for television. We hope that's the case, because the very last thing the NHL needs to be doing is antagonizing its fans.