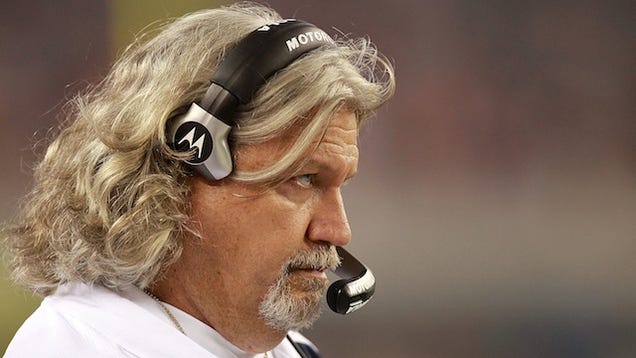 Firing confirmed by Tim MacMahon at 4:54 PM, January 8th (EST):
Rob Ryan confirms he's fired. "I'll be out of work for like 5 minutes," he said.

— Tim MacMahon (@espn_macmahon) January 9, 2013
Hiring confirmed by Adam Schefter at 4:01 PM, January 24th (EST):
A little longer than five minutes but still...Rams hired former Cowboys defensive coordinator Rob Ryan as their defensive coordinator.

— Adam Schefter (@AdamSchefter) January 25, 2013
Rob Ryan was out of work for 22,987 minutes. Give or take.