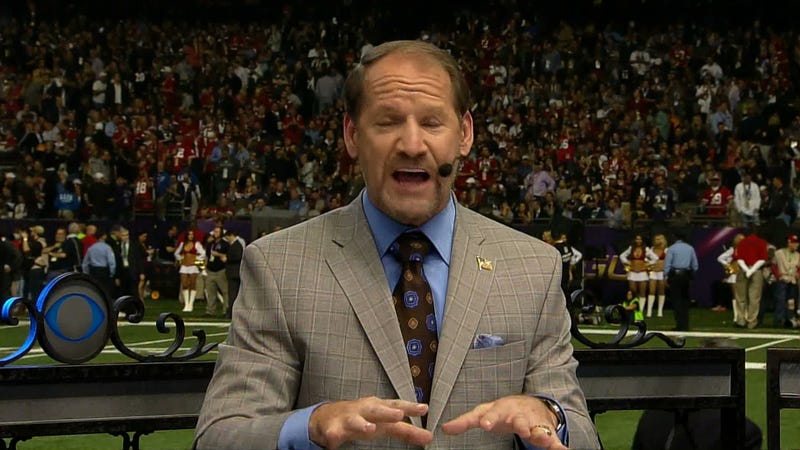 I avoided the pregame shows yesterday. This isn't unusual. I never watch pregame shows for the same reason YOU never watch pregame shows. I showed up at my friend's house just as they were getting ready for Alicia Keys to spend eight minutes doing a national anthem/"Fallin'"/Jazz odyssey medley. And that was fine by me. I had avoided JB and Dan and Boomer and Shannon and Coach Cowher (ALWAYS Coach Cowher), and I was happy.
And then the lights went out.
If there was anything good to be had from last night's agonizing 34-minute Super Bowl delay (apart from everyone on Twitter, including me, furiously masturbating out one-liners), it was that it showed the world, in excruciating detail, just how bad networks are at presenting football. It was a naked stretch of time that laid bare just how worthless the majority of studio people and sideline reporters are. Will Leitch was right: Last night's blackout was a historic demonstration of vapidity. There was no information. There was no backup plan. The commercial stretches to fill time (drink Bud Goth!) were ENDLESS; it was as if CBS were terrified of letting its studio crew talk again. Everyone at the party I attended screamed for Charles Barkley to show up.