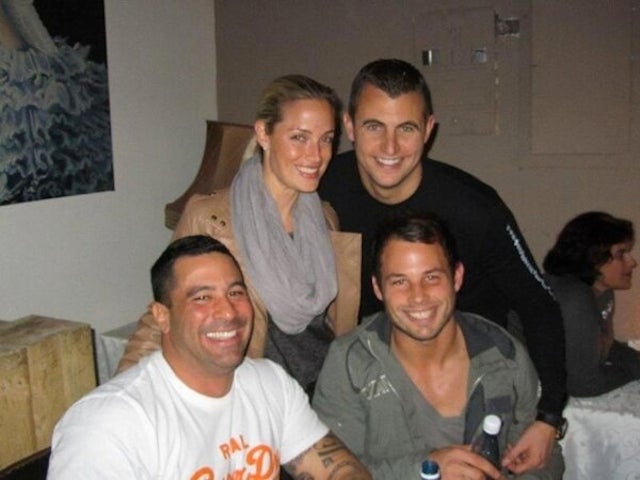 S
Over the weekend, we learned of a South African rugby player, Francois Hougaard, who may or may not have once dated the woman Oscar Pistorius shot and killed, Reeva Steenkamp. According to one report, Pistorius and Steenkamp were fighting over a text message from Hougaard early Thursday morning, shortly before her death. (And how did this all come out? Via Nelson Mandela's personal assistant, of course. More on that in a second.)
Hougaard is a member of the South African national rugby union team, the Springboks. According to the Mirror, he and Steenkamp shared an agent and enjoyed a "close friendship." Hougaard pulled out of a rugby match on Friday as the love-triangle theory got bruited around the press—supplanting the mistaken-burglary story—and his agent released a statement denying his involvement.
Steekamp and Pistorius were apparently introduced by Justin Divaris, a luxury car salesman who apparently knows Hougaard as well. According to the Sun, it was Divaris whom Pistorius called first after shooting Steenkamp, reportedly sobbing to Divaris: "My baba, I've killed my baba — God take me away." The picture above shows Steenkamp with Divaris to her left and Hougaard seated directly beneath him. Divaris tweeted the picture after Steenkamp died, saying "Happier times with special people. We all miss u so much Reevs." Hougaard retweeted it.
Bizarrely, this all first came to light when Nelson Mandela's personal assistant referenced the connection between Steenkamp and Hougaard, and a South African journalist retweeted it.