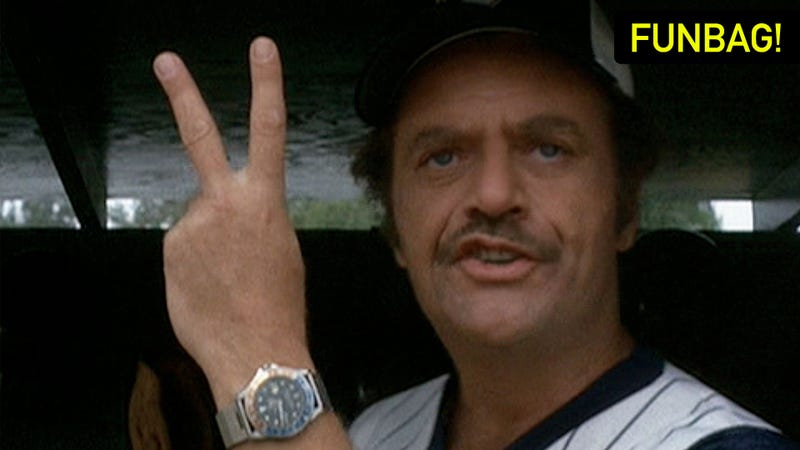 Time for your weekly edition of the Deadspin Funbag. Got something on your mind? Email the Funbag. Today, we're covering dating, swords as gifts, flesh-eating viruses, and more.
Your letters:
Sarah:
Which youth sport produces the most insufferable parents? I have to think baseball only because I've witnessed a dad shout horrible insults at a teenage umpire while sitting on the hood of his truck drinking beer (alcohol wasn't allowed in the stands).
It's hard to argue with baseball, because it's a sport that seems to naturally attract overly competitive dickheads (see: Clemens, Roger). As we've noted before, baseball is anecdotally known as being the sport with the most assholes per capita, and it stands to reason that those assholes come from asshole parents. If you Google "baseball dad arrested," you get nearly seven million results. Compare that with hockey, a sport with its own rich history of asshole parents. "Hockey dad arrested" turns up fewer than a million results, which is astonishing given that hockey dads have committed assault, blinded opposing goalies with laser pointers, attacked refs, tripped 13-year-old opponents on the ice, and committed outright murder. And yet, baseball apparently has more asshole parents by a mile.