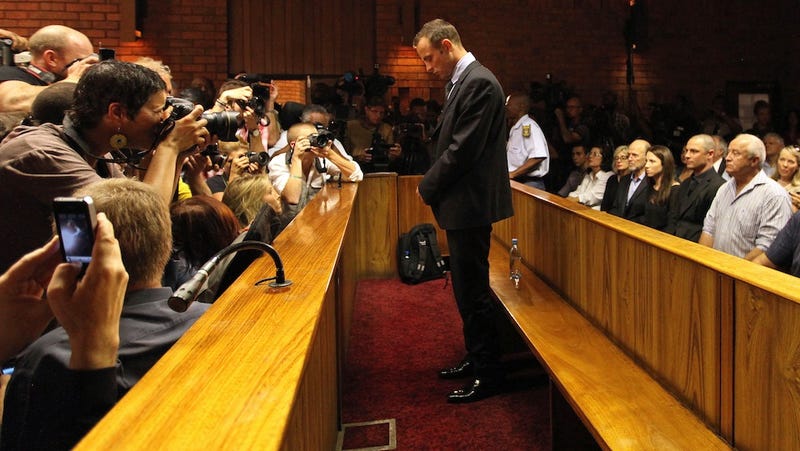 The fourth long and bizarre day of Oscar Pistorius's bail hearing was just as long and bizarre as the days preceding it, but at least it was climactic: Pistorius was granted bail, and will be a free man until his trial begins—his next court appearance is scheduled for June 4.
Bail was set at 1 million rand, with only 10 percent of that (about $11,200) being required in cash. The remainder must be pledged as a surety. He must surrender his passport and all firearms. He must not contact any potential witnesses in the case. He may not return to his home. He must check in regularly with a probation officer. He may not drink alcohol or use any prohibited substance, and must submit to drug testing.
After both sides wrapped up their cases this morning, Magistrate Desmond Nair took center stage. He spent two hours talking, first giving a long history lesson on the origins and purpose of the very concept of bail. He then summed up and weighed the strengths and weaknesses of both sides' arguments, beginning with Hilton Botha, the officer who first responded to the crime scene.
Botha's day on the stand was a mess, stammering and stuttering his way through cross-examination. Nair noted that Botha made "several errors," including but not limited to: introducing unreliable witness testimony, being unable to judge distances, failing to take steps to avoid contaminating the crime scene, failing to make attempts to obtain the cell phone from which Pistorius reportedly called an ambulance, and misidentifying "testosterone" drugs found at the scene. (There's also the matter of Botha facing seven counts of attempted murder.)