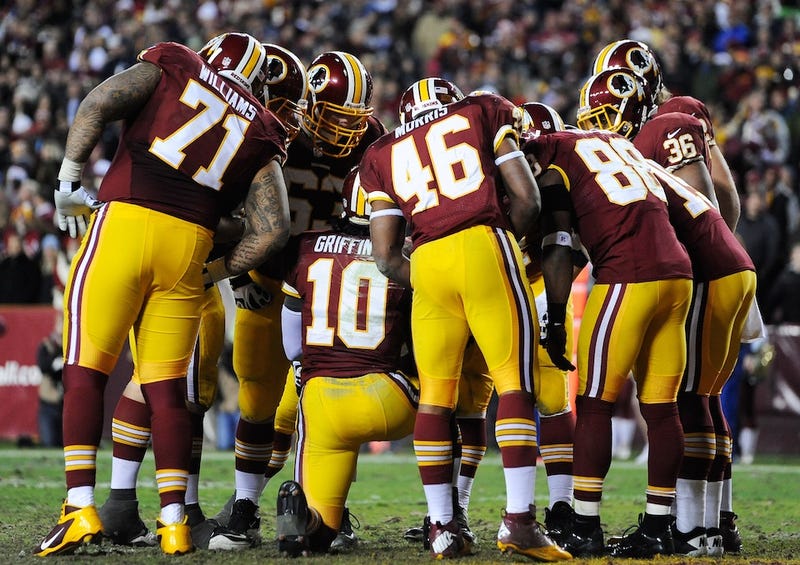 There are several petitions making the rounds on the Internets imploring Washington Redskins' owner Dan Snyder to change the nickname and mascot of Washington's NFL franchise, but one in particular, hosted on signon.org is gathering steam on Twitter. Per the petition:
After a symposium at the Smithsonian Institution National Museum of the American Indian, this petition was started to urge franchise owner Dan Snyder to change the name of the mascot. In an effort to advocate for this change, we are urging signers to refrain from using the mascot name, and urging the Washington Post to do the same.
Once the document has 750 signatures, it'll be delivered to Snyder himself, who then will not change the name of the Washington Redskins, because Snyder does what he wants and because 750 people complaining (if they hit that mark) out of millions of supporters almost definitely isn't going to accomplish anything.