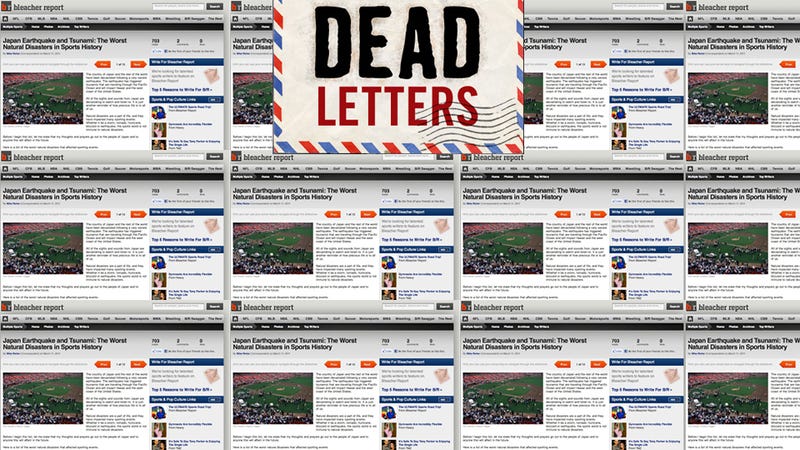 Welcome back to Dead Letters, the feature in which we reprint our favorite fan mail from throughout the week. It's like Deleted Scenes, but without all the scuzz money. We should take this moment to remind you that all emails to Deadspin and its editors are on the record unless otherwise specified. Now for your letters.
Subject: I founded Bleacher Report, here's my response to you guys...
From: Bryan Goldberg
To: The Staff

You guys have written a ton about Bleacher Report in the last few months.

Here is my response to you guys.

I addressed my response to Will Leitch rather than Deadspin, since he is a good writer and decent guy, whereas Deadspin is full of crap when it covers BR.
From: Tommy Craggs
To: Bryan Goldberg
CC: The Staff

Unsubscribe
Subject: Panthers