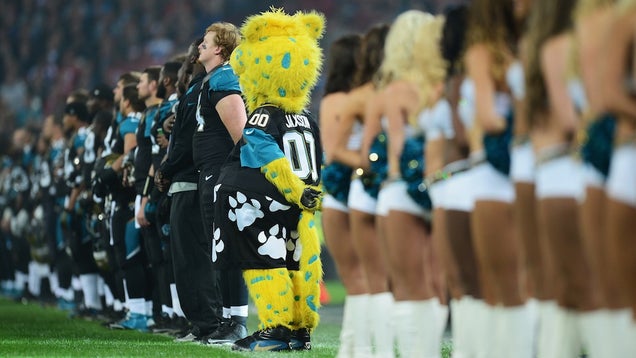 S
Have you ever thought how ridiculous it looks when mascots—generally created to entertain children and hype up the crowd—are forced to put on their best pensive faces and look respectable during moments of silence? Neither had we, until coming across this When Saturday Comes forum thread celebrating that very juxtaposition. Inspired, we decided to hunt down some more instances of the solemn mascot.
The above image is Jaxson de Ville respectfully listening to the national anthem. He's got the team jersey, jaguar paw-print shorts, and even matching Jaguars shoes. Nothing says patriotism like corporate synergy.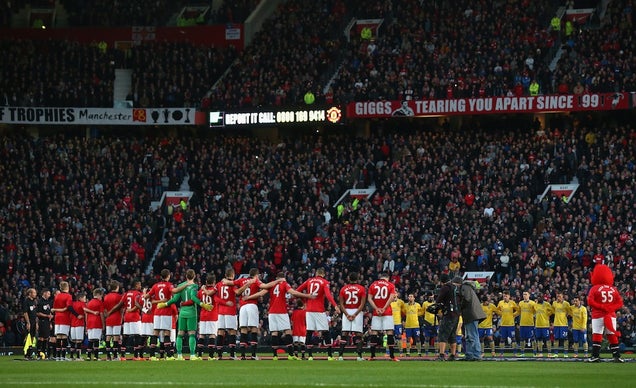 SHere's Manchester United's Fred the Red, taking a moment to remember those who have served the United Kingdom on Remembrance Day. As we shall see, the arms-crossed-in-back look is a solemn mascot go-to move.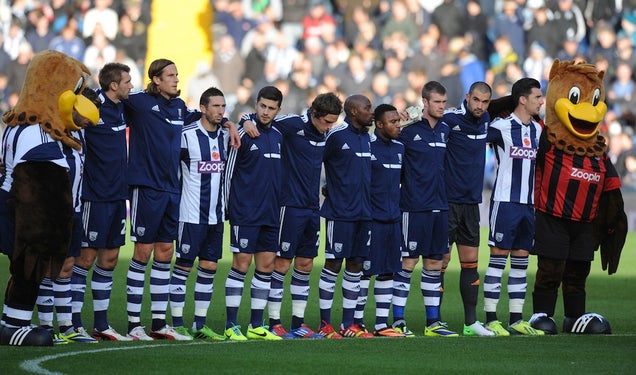 S
Baggie Bird and Albi lock arms with the West Brom squad before a game. Baggie Bird's downcast head is a much better acknowledgment of the moment than Albi's pose, though with that smile nothing could convince us that Albi wasn't ecstatic at all times.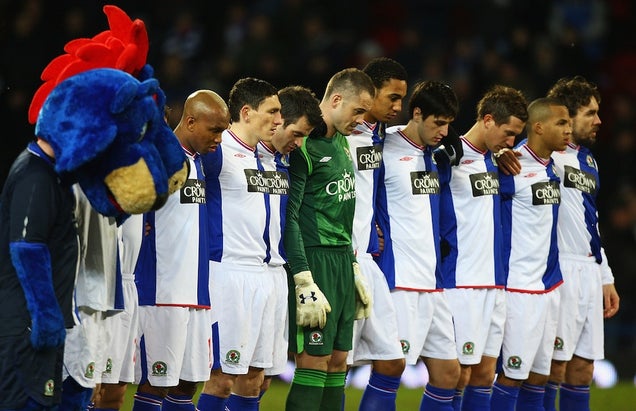 S
Roar the Lion of Blackburn pulls off a textbook bowed head. This picture should go in the solemn mascot handbook.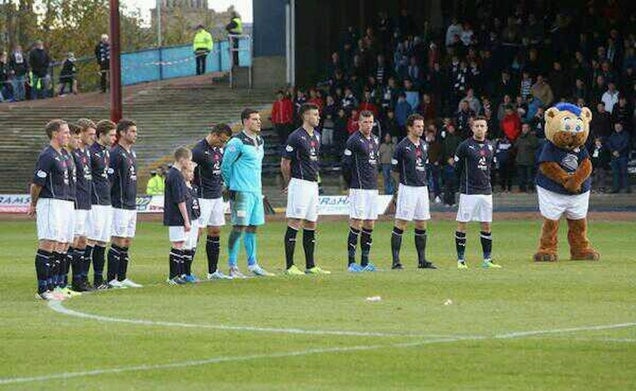 S
Another bear fighting the stereotype. Somehow, he actually looks like the most concerned one out there.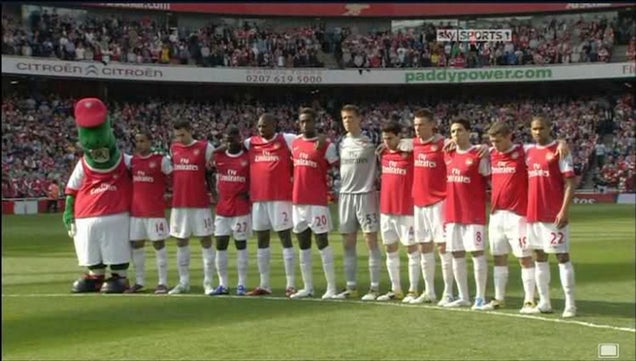 S
Gunnersaurus, looking legitimately affected by the proceedings. It's moments like that that have us happy for Arsenal's league success this year. Nasri, of course, is looking off in the distance, his eye caught by something more flashy, no doubt.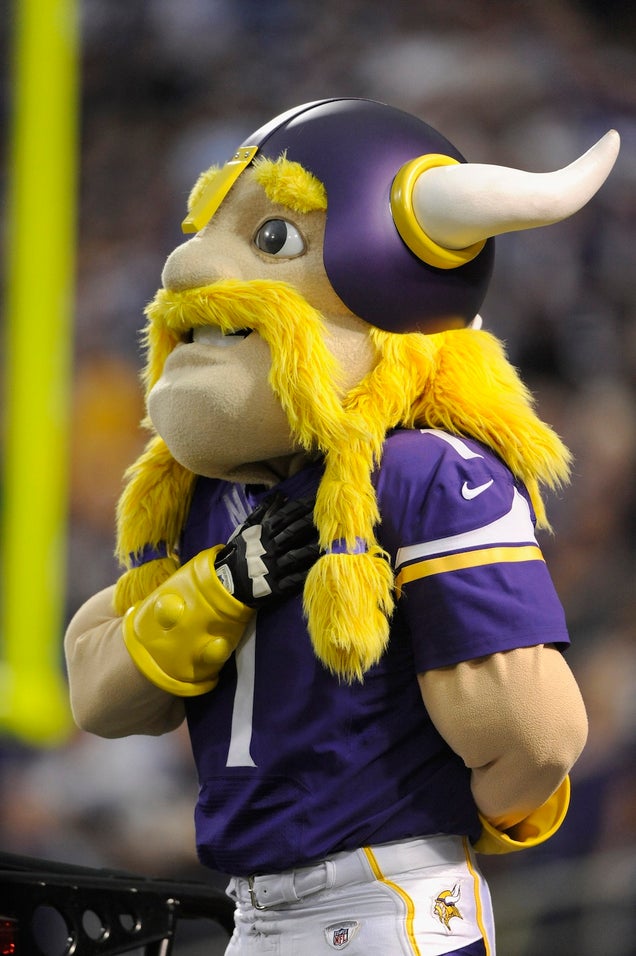 S
Ragnar the Viking, pledging allegiance before a game. Sorry, but he's ours now, Norway.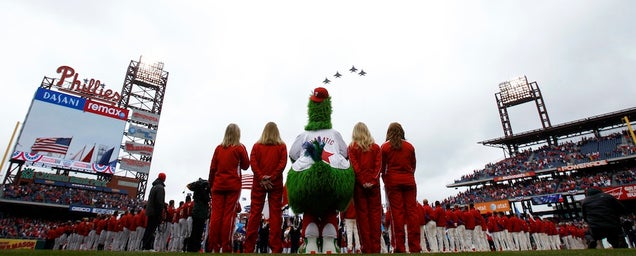 S
The Phillie Phanatic takes in an aerial show. We can't see his face, but the smile is actually fitting here.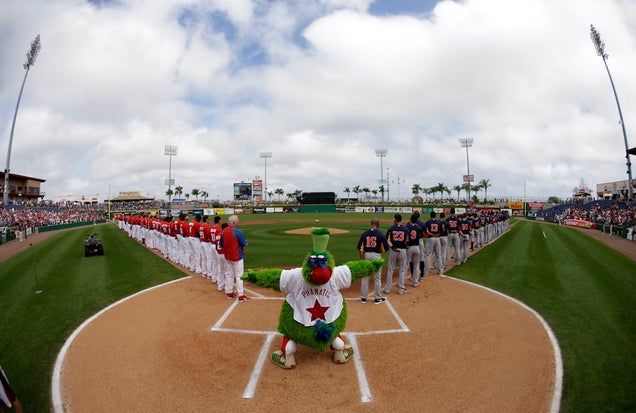 S
Now here the Phillie has gone little too far. Looks like he jumped the gun on the celebration a bit.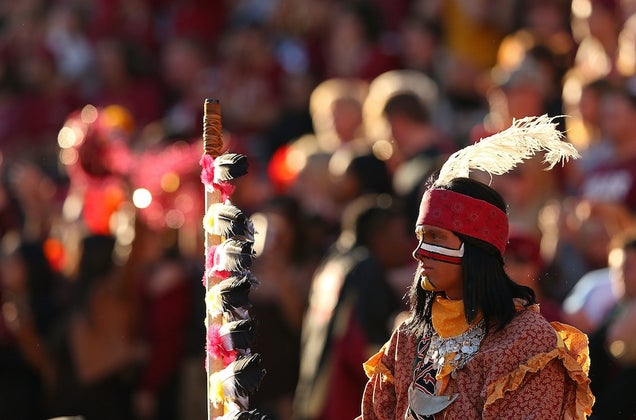 S
The Florida State Seminole, cheating a little with his malleable face and propensity for badassery rather than humor.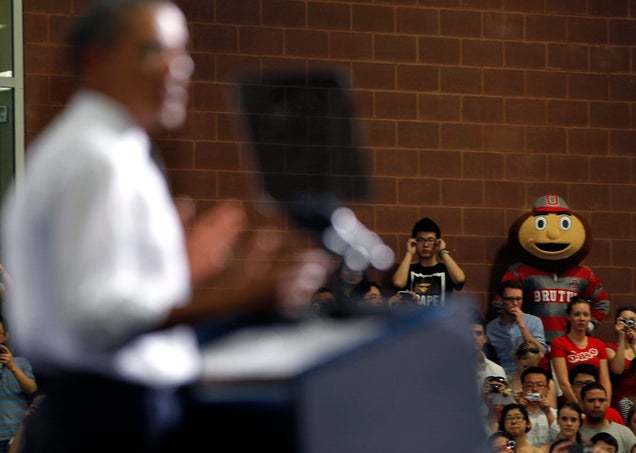 S
Lastly, we have Brutus the Buckeye at an Obama speech. Yeah, he's not acknowledging a moment of silence, but his fixed features stand out nonetheless. Either he's Obama's biggest fan, or I hope the Secret Service had their guns trained directly on his shirt's OSU logo.
All photos via AP and Getty