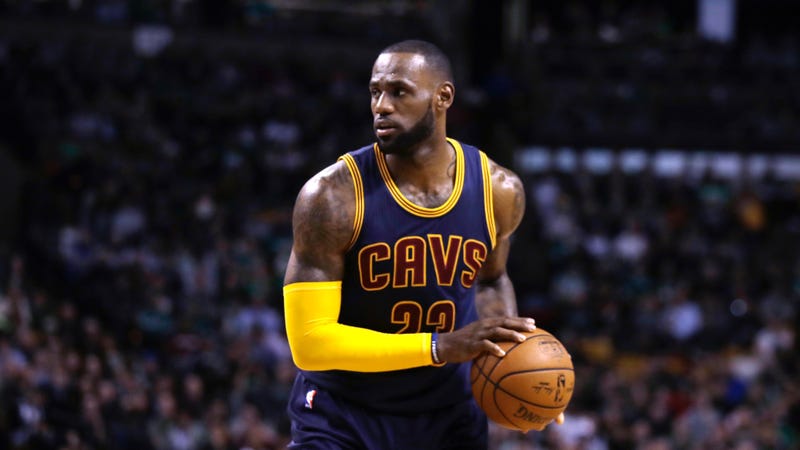 Hello fellow sports enthusiasts! It's that time again: World Art Day. But also, the NBA playoffs, the best* postseason tournament of all, begin today. Another thing that began today: My work on this playoff preview blog! Let's run down the first-round series that are starting this afternoon: the storylines of interest, the players to watch, and as much other stuff as I can fit in here before it takes too long and I get fired. (We'll leave the other ones for tomorrow.)

*Longest
Cleveland Cavaliers (2) vs. Indiana Pacers (7)

What time does the game start?
3:00 p.m., Eastern, on ABC.
Who are these basketball groups?
The Cavaliers, of course, are your reigning NBA champions, who rose valiantly from a three-games-to-one deficit and triumphed over the vile Golden State Warriors in last year's Finals. For much of the season—certainly up through February's All-Star break—the Cavs seemed like they were cruising to the East's top seed and the smoothest possible route to a third chapter in their Finals rivalry with the Warriors. Then their defense, which never was all that good to begin with, completely imploded and they went 12-15 after the break; now the most persuasive reason to expect they'll make the Finals is a skeptical look at Boston's roster. It's been a rough second half.
As for the Pacers, fuck the Pacers. They stink.