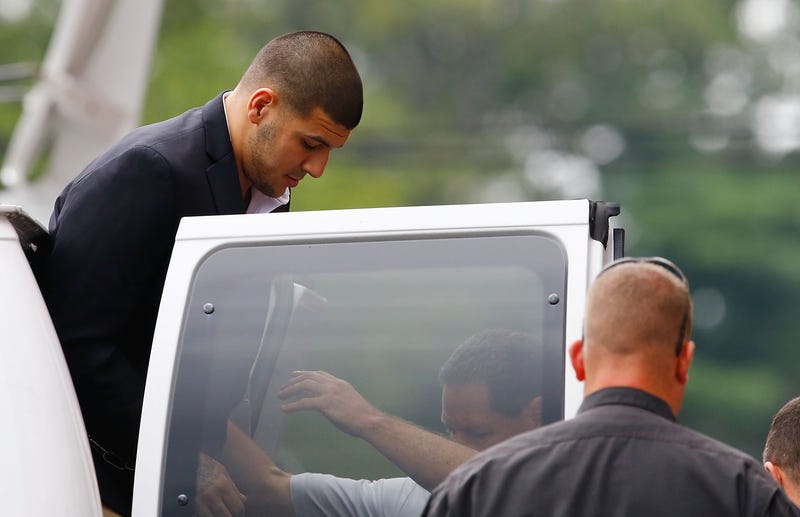 Attorneys for former Patriots tight end Aaron Hernandez, who is charged with three homicides, have filed papers requesting a transfer out of Bristol County Jail. Hernandez's attorneys want him closer to Boston to cut down on travel time, but also claim Bristol County Sheriff Tom Hodgson has a clear conflict of interest due to allegations that Hernandez threatened to kill a guard.
The motion also accuses Sheriff Hodgson of collecting evidence for the prosecution. His attorneys say Hodgson, "Abandoned his role as a professional jailer, and instead, energetically embraced a role as a full-time agent of the District Attorney."

There are also safety concerns. The attorneys say it's not safe at the Bristol County Jail because Hernandez is now accused of threatening to kill a guard there. "The Sheriff clearly has an actual conflict of interest," his attorneys say. "While charged with ensuring Hernandez's safety and well-being as a pretrial detainee, the Sheriff is now Hernandez's accused and alleged victim."
Hernandez, who was investigated for allegedly making machine gun noises and threatening to kill a guard in 2013, obviously denies those allegations but argues that his jailers might look the other way should anyone try to hurt him, or otherwise fail to treat him fairly. TMZ also notes that the motion papers accuse Hodgson of "self-promotion and virtually non-stop publicity of every imaginable kind," echoing earlier claims that potential jurors are being influenced by the spectacle.