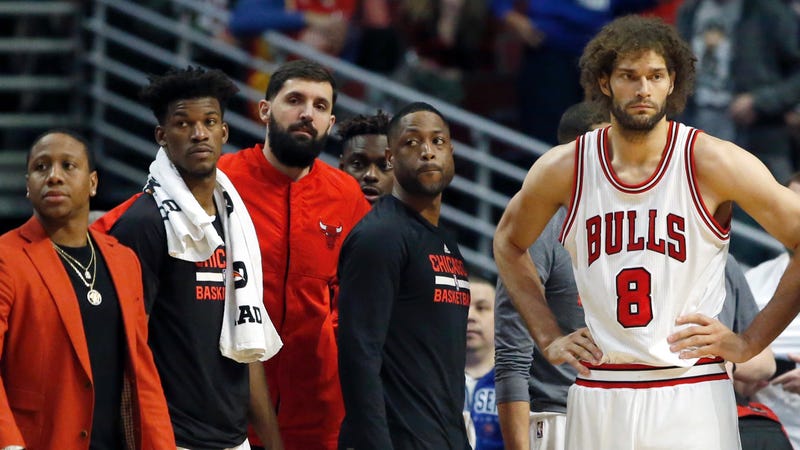 Many NBA teams are good, or are crummy but feature some fun young Turks who can provide some reason for optimism, or are not good and do not have fun young Turks but are taking it to the limit one more time with ol' Dirk Nowitzki, and therefore are good to root for. In almost every NBA city, there's some reason to keep an eye on the local pro basketball team, even if they are not realistically in the hunt for a championship this season or anytime very soon.

And then there are the following teams, which are hopeless. Let's dump on them before the playoffs arrive and erase them from memory!
Chicago Bulls
Back at the trade deadline, I did a blog about the teams that deserved scorn for the moves they did or didn't make. I left the Bulls off the list, because to my thinking there was at least something worth defending in the choice not to trade away the team's star (Jimmy Butler) in the middle of the season for the type of stuff—picks and raw young goobers and such—that, though valuable, would be years away from delivering an actual dividend for people who watch the Bulls play basketball 82 times a year. They still can—and, holy shit, should—trade away Butler this offseason and rebuild the team, but I figured that if their thinking was Hey, in the meantime, why not make a run at the playoffs and see what happens, that was actually kind of cool.