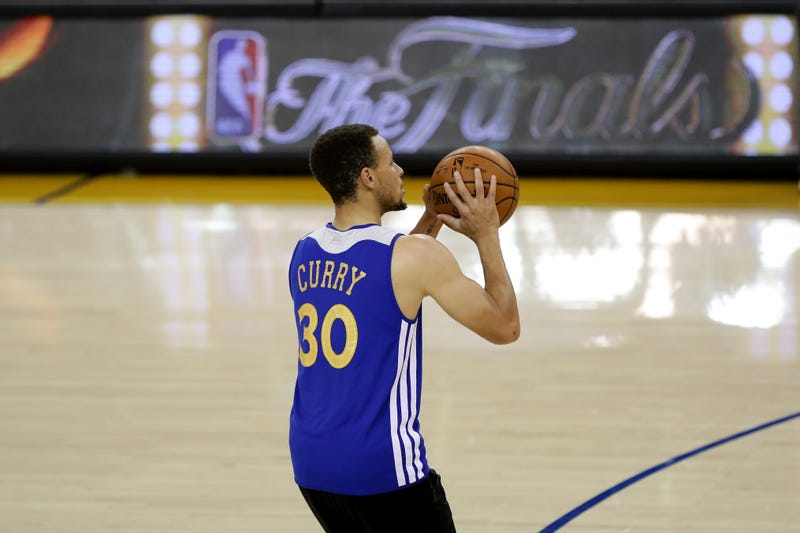 Hello, casual basketball viewer! The NBA Finals begin tonight, pitting LeBron James's Cleveland Cavaliers against Ayn Rand's Golden State Warriors in a rematch of last season's Finals, which the Warriors won in six games. Here's what to expect, what to look for, and what to pretend to know about each of the participating teams, in order to achieve optimal viewing satisfaction.
Golden State Warriors
What is their deal?
They're the defending champs and one of the best teams in NBA history, coming off a regular season in which they won a record 73 games. Broadly speaking, they have the best offense in basketball, one of the very best defenses, a phenomenally deep and versatile roster, and a fast, exciting playing style, highlighted by quick passing and tons and tons of three-pointers. They've been the heavy favorites to win this season's championship since, uh, like Game 4 of last season's Finals. Also they are vile techno-libertarian scum.
Who are their good basketball men?
Of course even you, casual basketball viewer, know and performatively worship point guard Stephen Curry, Golden State's magical Vine teen. He's the best shooter of basketballs who ever lived, and this season became the first unanimous winner of the NBA's Most Valuable Player award. He has a good sports baby and pretty much everybody loves him except for sour cranks such as myself. If you are watching the Finals in a public place, you need to know the following about Curry:
His name is pronounced STEFF-en, not STEE-ven, and commonly shortened to "Steph" (pronounced, weirdly enough, Steev*)
He injured his knee earlier in the playoffs and has only recently seemed to return to full power
When he does ordinary basketball stuff, like catching a rebound or walking from here to there without dying, the custom is to react as though he has shot lightning from his fingertips and/or to write 900-word thinkpieces about how he is the inventor of fun
When he does amazing basketball stuff, like tossing in a shot from near half court as easily as if it were a free-throw, literally pull your head off and spike it on the ground like a football
But also, there's Klay Thompson, his fellow guard, who pretty much singlehandedly dragged the Warriors past the Oklahoma City Thunder in the Western Conference Finals with a heroic three-game barrage of three-point shooting. He lacks Curry's flair and improvisational brilliance, but he's an astoundingly great shooter in his own right, a terrific defender, and a fair bet to quietly be the biggest reason why the Warriors repeat as champions.