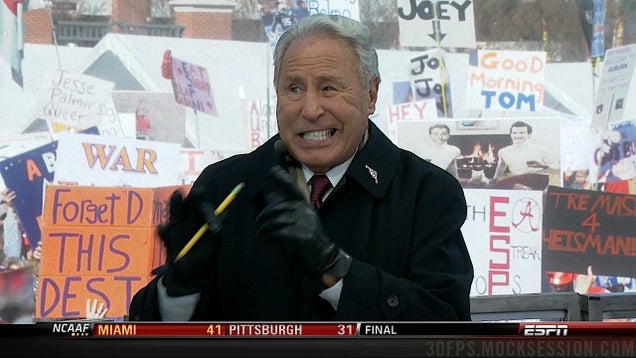 S
The Iron Bowl, Alabama's annual tree-murderer-and-RV showcase kicks off this afternoon and College GameDay is right in the middle of it at Jordan-Hare Stadium. Our first sign is another tribute to the ingenuity of lunkheads and the hapless ESPN producers powerless to stop them. "Jesse Palmer's Queer." A fresh take.
Hit expand for more.
Oh, good. More "[x] is gay" stuff.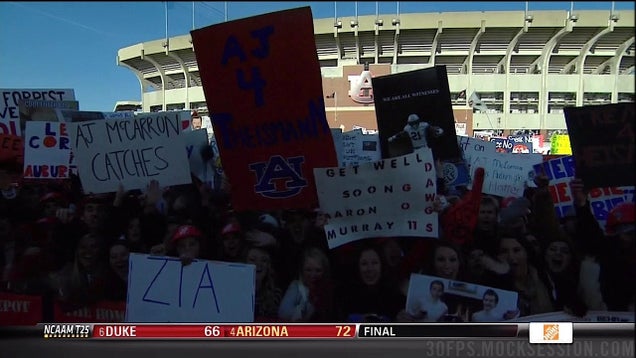 S
That's actually a pretty solid title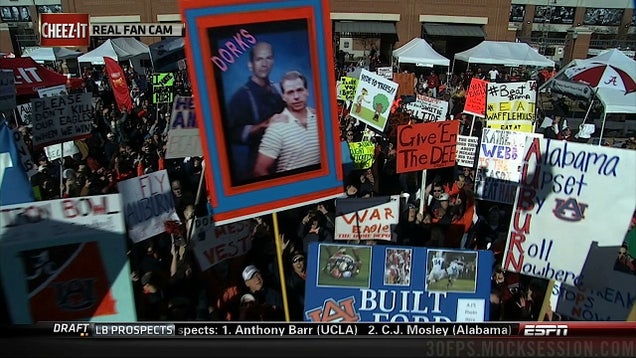 S
Not sure what kind of loan you'd get now that he's out of a job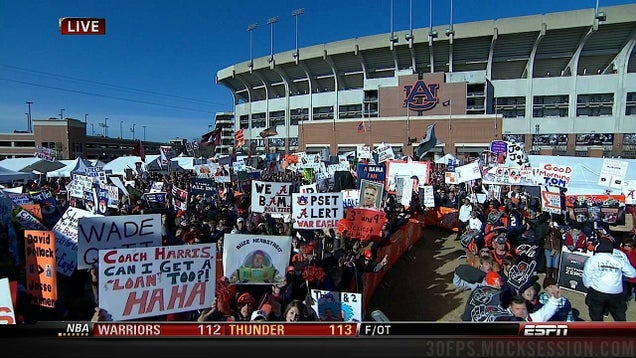 S
Give 'em the Dee (Ford)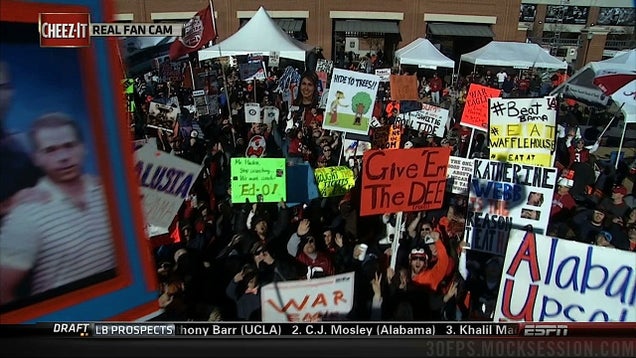 S
To infinity and Herbie-ond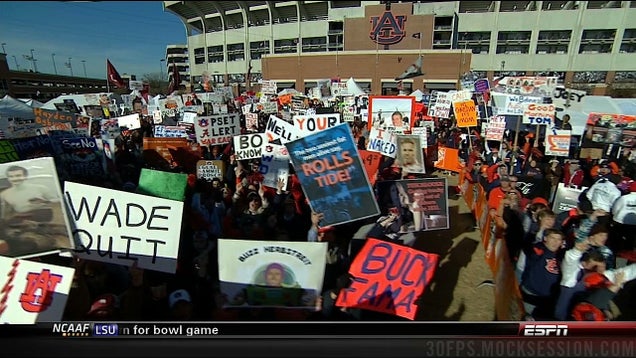 S
"I'm Naked"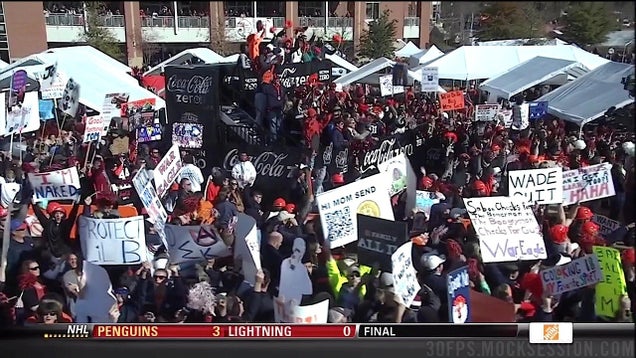 S
#hashtaggin'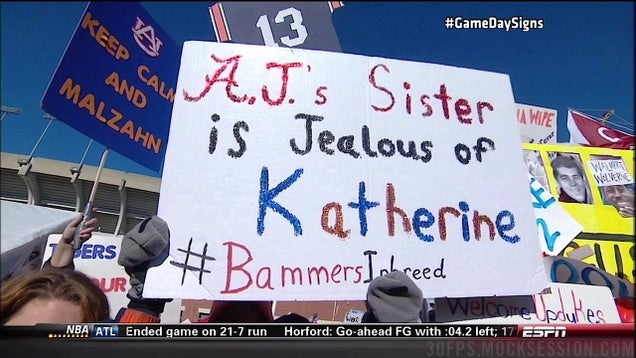 S
A fat tat, natch.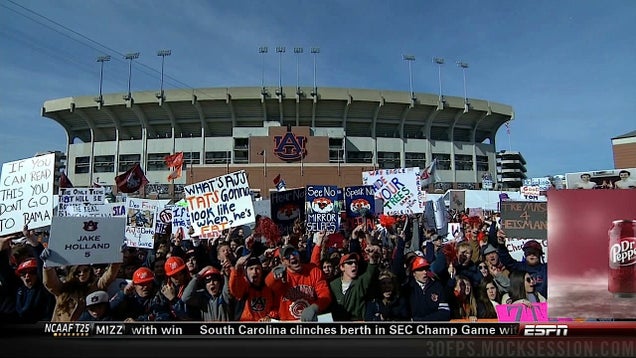 S