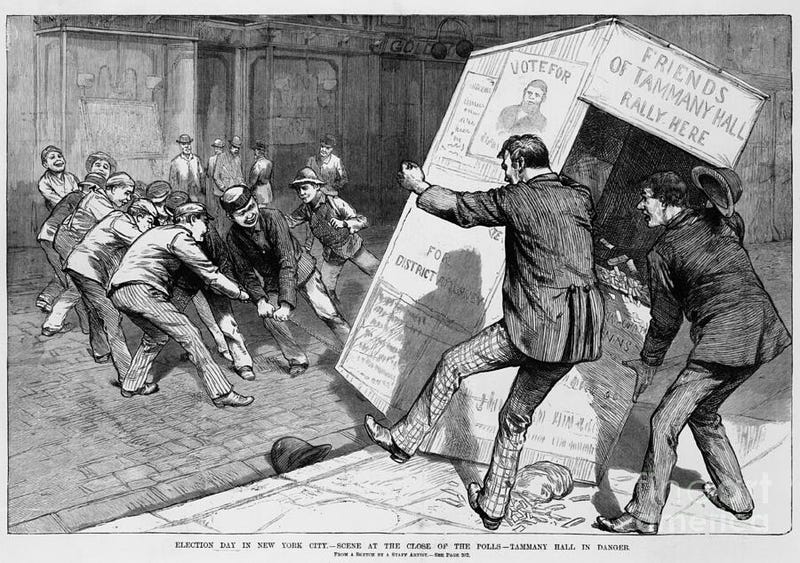 It's Hall of Fame season and there's no joy in it, because instead of discussing what matters—Edgar Martinez's elegant swing, Tim Raines careening around third, Mike Mussina flicking a knuckle curve at the edge of the plate—baseball fans will be discussing the voters, who are mainly sour, nasty old men who take the vote as a way to demonstrate their continuing relevance.
Last year, there were a good 15 serious candidates for election, most of them obvious choices, and not one was voted in. This year there are about 20 serious candidates, and while probably a few will be voted in—Greg Maddux, Frank Thomas, and Tom Glavine all seem to have good odds, having apparently met the necessary threshold of perceived moral purity—many more won't be.
This is because the Hall of Fame ritual has become, more than anything else, a way for an electorate dominated by neo-Puritan scolds, milquetoast handwringers, and straight-out dimwits to show how high its standards are by telling people like Barry Bonds, Roger Clemens, Jeff Bagwell, Mark McGwire, Sammy Sosa, Mike Piazza, and Curt Schilling that they're just not good enough. What was meant as a way to honor great ballplayers is now an annual exercise in vigorously insulting them, and thereby asserting the power of the baseball writer.