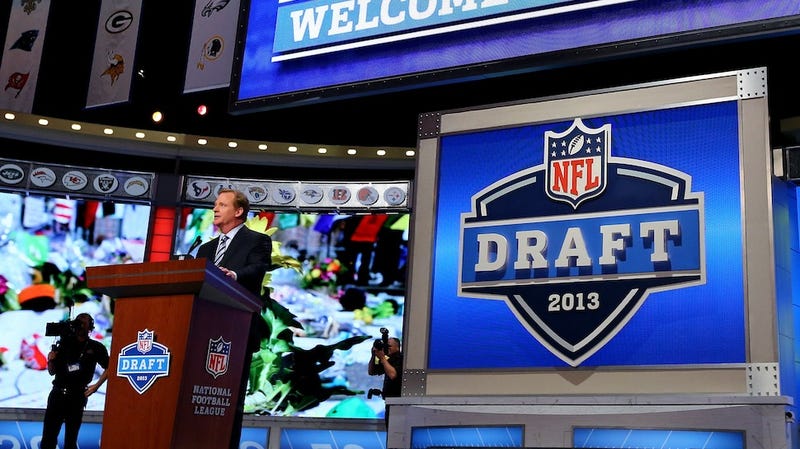 It might've been the heaviest NFL draft ever. That's about the only superlative you can slap on last night.
A record 18 linemen, 5,650 pounds of linemen by one estimate, were taken in the first round of the draft. But the story is what didn't happen. Just five skill position players were selected. Not a single running back, the first time that's happened since 1963. Just one quarterback, the first time that's happened since 2001. The Patriots trading out of their pick just before a lengthy and awkward tribute to Boston. And, of course, no Geno Smith or Manti Te'o, the two most-mentioned players on both ESPN's and NFL Network's coverage.
If there's a lede, it's the Bills. Sitting at the eight spot, they let it be known publicly and privately that they had West Virginia receiver Tavon Austin and Syracuse QB Ryan Nassib at the top of their board. That was a bit of a stretch, but it threw enough doubt into the proceedings to hook the Rams. St. Louis snagged Austin, which should make the loss of Danny Amendola easier to take.
In return, the Bills added second- and seventh-round selections, and moved down eight spots in the first—and still got their man. Just not the one anyone expected.
In a recorded phone conversation with Tampa Bay's Mark Dominik, Buffalo GM Buddy Nix rhapsodized about the importance of landing a franchise quarterback. You may have to reach for him, Nix said, but "if you get one, everything's easy."