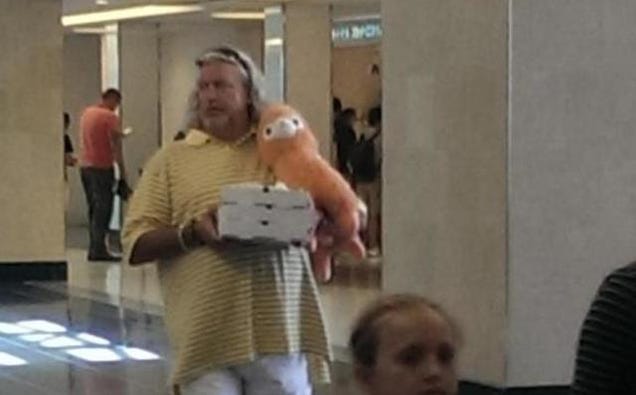 Few people are having a better NFL offseason than Saints defensive coordinator Rob Ryan. So far, we've seen the more unkempt Ryan brother at Mardi Gras, St. Patrick's Day, and the city's Greek Festival. Our latest documentation shows him in a more subdued state at an airport, but he seems ready to turn up at any time with three pizzas and a stuffed animal.
@KegsnEggs Rob Ryan carrying a stuffed animal & 3 pizzas through the airport. No context necessary. pic.twitter.com/gkr3C4gMta

— Matt King (@atleehammaker) July 18, 2014
If you have follow-up photos of Ryan and the plush animal scarfing pizza and drinking beer or the like, get at us at tips@deadspin.com.