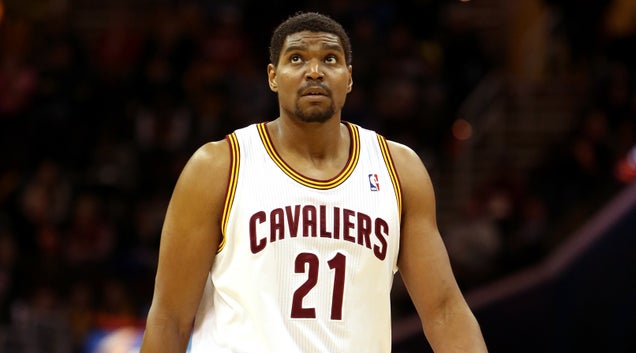 S
Back in December, Andrew Bynum was mysteriously suspended. No reason was given, and Bynum never played another game with the Cavaliers; he was traded to Chicago as cap relief, waived, and later signed with the Pacers. Now we know some of what doomed him in Cleveland, and it's hilarious. (Not so hilarious for Cleveland.)
Buried in Adrian Wojnarowski's story on the Cavs' organizational problems is this nugget:
He stopped trying on the floor, and became a disruptive presence in practices. Before Bynum was thrown out of his final practice and suspended, he was shooting the ball every time he touched it in a practice scrimmage, sources said – from whatever remote part of the court he had caught the ball.
Woj does not report how many of his 75-footers Bynum was making, which seems like a pretty big oversight.
[Yahoo]