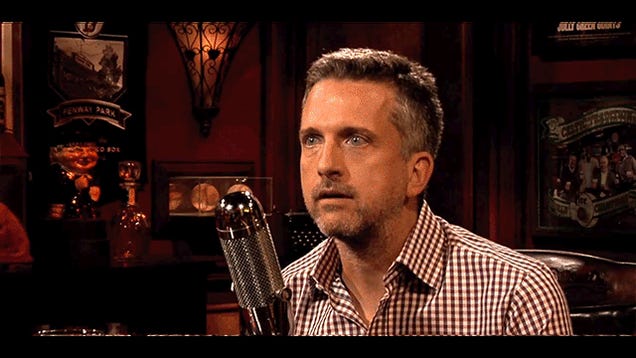 Awards make journalists crazy. All the time. Without fail.
Our latest example comes from Bill Simmons, who had this to say about the Sports Emmys, which were awarded last night in Manhattan:
Anyone who hates ESPN should go to the Sports Emmys - it's the one night that the industry can get us back by not voting for anything we do.

— Bill Simmons (@BillSimmons) May 8, 2013
Let's reset for a second. Grantland was nominated for three Sports Emmys. This was a phenomenal achievement for a very young website known mostly for its writing. E:60 won in the Outstanding Sports Journalism category for its Beitar Jerusalem feature, probably the most prestigious award given out. ESPN won five awards in all.
So, yes, that still pales next to NBC's 23 Sports Emmys, but it was an Olympics year, and in any case NBC tends to clean up for the best show on TV. And yes, TNT won seven awards, and HBO won six. And, true, ESPN won mostly for its grown-up-table programming—E:60, Outside the Lines, and the sneakily awful Sport Science—but was snubbed for bread-and-butter fare like SportsCenter and College GameDay, which received nominations.
But it is so very ESPN of Simmons to respond with the standard Bristol pose of whiny ressentiment, as if it weren't enough for The Worldwide Leader to be a thousand times bigger and more profitable and more influential than every other sports division in the land. They want to be loved. They want to be respected. But the haters ruin everything. Always with the haters. ESPN: the Goliath that sulked.