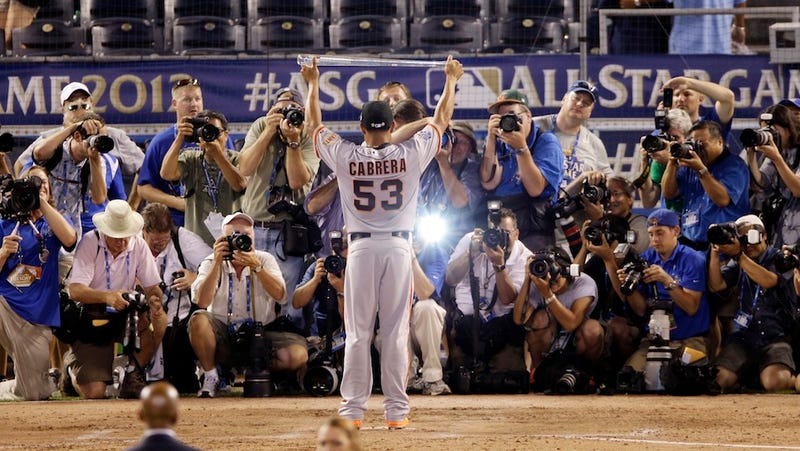 Poe's Law, PED edition—Take a look at this lede, and just try to convince me this is real outrage and not a parody of concern-trolling:
Just the thought turns your stomach, doesn't it?

Well, brace yourselves: We could have a tainted player win the All-Star Game MVP Award again.
Yup, it's Bob Nightengale in USA Today, once again carrying MLB's water and trying to rile up apathetic fans into getting offended by suspected PED cheats being allowed to walk the streets like free men.
The impetus for this clarion call is that the the All-Star reserves contain four players with possible connections to the Biogenesis probe, an extravagant, clownish, legally dubious investigation where MLB always seems two steps behind the media. Nelson Cruz, Bartolo Colon, Jhonny Peralta, and Everth Cabrera (not Everth Cabrera! she exclaimed, bustling toward her fainting couch) will all be in Queens next week, selected by their peers. But if Nightengale had his druthers, the Midsummer Classic would simply be three hours of a stationary camera focused on the four in a stockade in short center.