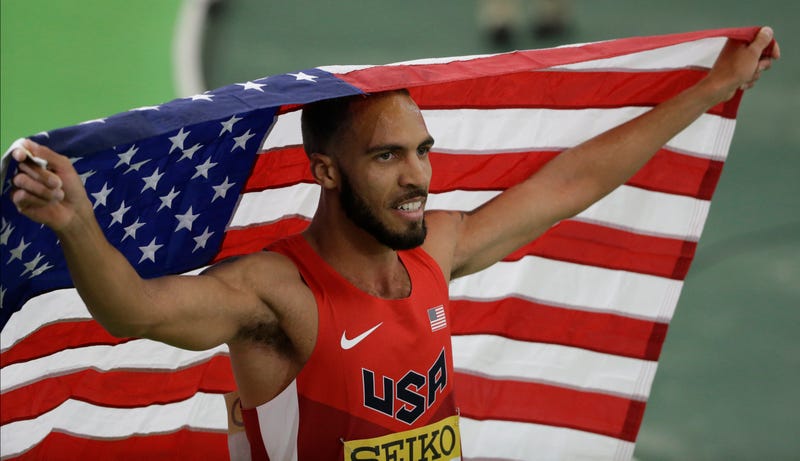 UPDATE: Late on June 23, Nike dropped their breach of contract suit against Boris Berian, not because they were wrong or because the bad PR had reached toxic levels, but as a consideration of the stress the suit was causing Berian. Or Boris, as the congenial Nike spokesperson likes to call him.

"Nike legitimately exercised its right to match the New Balance offer and believe we would prove this at trial," the company said. "As a running company, we also recognize that this is a significant time for Boris and in light of the judge's decision to delay the ruling until June 28th, the eve of the Olympic Trials, we decided to eliminate this distraction for Boris."
Berian will compete in the upcoming Olympic Trials in New Balance gear, but if he goes to Rio, he'll be attired in in the officially swooshed Team USA kit, as in the photo above.
Track and field athletes won too, in that they now know exactly how much a top 800-meter runner earns, Berian's bonus for winning an Olympic gold medal ($150,000), that if you really want to haul in the cash you'd best brush up your golf game, and that reductions are only standard on Nike contracts.

The original story is below.
---
Sports agent Hawi Keflezighi referred to himself and his client, 800-meter runner Boris Berian, as David, and Nike as Goliath in a recently established crowdfunded campaign to help cover Berian's legal fees. In addition to working public sentiment and publicizing a landmark case for track and field athletes' rights, Keflezighi hopes to raise $25,000 for slingshot ammo.