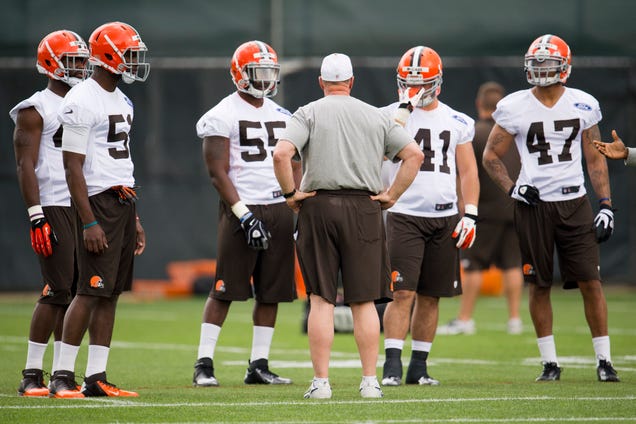 During training camp today, an unidentified Browns player was taken off the field in an ambulance.
#browns player carted to ambulance. team has asked not to identify until family notified.

— Mary Kay Cabot (@MaryKayCabot) July 27, 2013
The injured #browns player is awake, alert and movement in all four extremities. Taken to local hospital. Still unidentified

— Mary Kay Cabot (@MaryKayCabot) July 27, 2013
According to the information out there, the player is an offensive lineman and not a starter. Oneil Cousins and Chris Faulk sat out today, so it's doubtful that it's either of them. Looking at the roster, the other linemen are Jason Pinkston, Braxston Cave, Garrett Gilkey, Caylin Hauptmann, Ryan Miller and Jarrod Shaw. We'll update when we know who it is.
Update: It's Ryan Miller, per Mary Kay Cabot. He suffered some sort of head injury.
Update (7:52 p.m.): According to the Browns, Miller suffered a concussion and is likely to be released from the hospital this evening.
Photo: Jason Miller/Getty Images