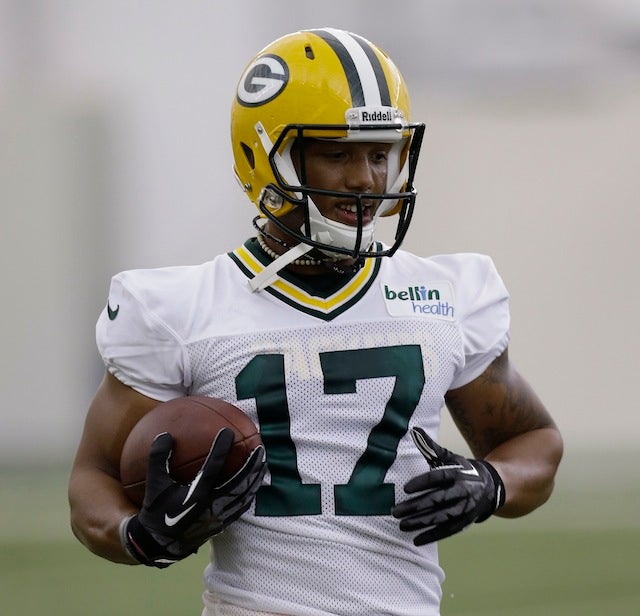 Last week, the Cleveland Browns found themselves with a roster spot to fill after quarterback Brian Hoyer was placed on injured reserve. So like any savvy franchise, they went looking for talent on other teams' practice squads. They found rookie wide receiver Charles Johnson and signed him away from the Green Bay Packers. There's just one problem:
#Browns discovered torn ACL in knee of new WR Charles Johnson during intro physical. Will be placed on non-football injury list.

— Scott Petrak ct (@ScottPetrak) October 16, 2013
Big deal, right? Obviously this physical was conducted before the signing became official, and Johnson can simply be dropped back into the free-agent pool.
#Browns WR Charles Johnson to stay on 53-man roster until after #Chiefs game 10/27. Players signed off prac squads must be on 53 for 3 games

— Nate Ulrich (@NateUlrichABJ) October 16, 2013
Dawwwww, crabapples!