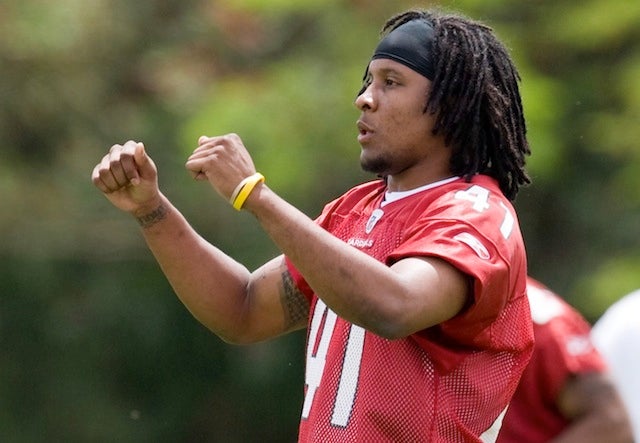 And now, two tweets about football that will absolutely terrify you:
S rashad Johnson lost top of right middle finger Sunday. Took glove off and finger was still in

— Kent Somers (@kentsomers) September 23, 2013
(It was actually his left middle finger that got chopped.)
Cardinals S Rashad Johnson unsure when he lost top portion of his finger. Thinks it was on a punt return, but needs to watch film.

— Adam Schefter (@AdamSchefter) September 23, 2013
So, let's all go throw up!