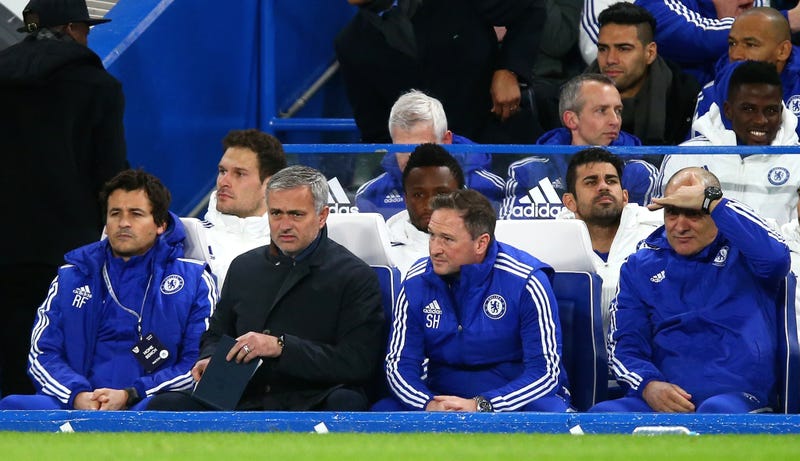 So much of being a coach is managing expectations. The best ones consistently set goals that are a finger length or two higher than what can be realistically reached. That demands commitment to the cause. It reminds players that no matter what they've achieved so far, there's always another level the coach expects them to strive for.
It's telling, then, when someone like José Mourinho—who would normally look at the moon and figure it within his grasp—is forced to lower his sights publicly after the drag of reality has continued to pull Chelsea downward.
Chelsea lost this weekend for the eighth time, again at home, and again against plainly inferior competition—this time, Premier League debutantes Bournemouth. Table-wise, this was no great upset. Two bottom-of-the-table squads met and one narrowly eked out a victory. In terms of prestige, money, natural talent, and preseason expectations, though, Chelsea and Bournemouth are light years apart. It's not every year when a team in the relegation zone beats one just a couple spots ahead of them and it's rightfully described as one of the biggest wins in the victorious club's entire history.