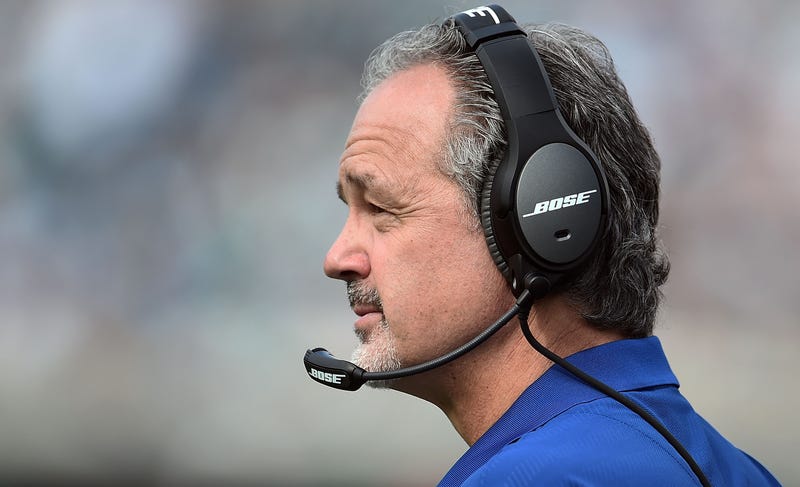 Chuck Pagano was apparently feeling—what should we call it? Philosophical? Resigned? Fatalist? Realistic? With the Colts struggling toward the playoffs and his job security very much in question, Indy's head coach offered up the one thing anyone can be sure of in this crazy world of ours: our employers are not going to murder us and then consume us for sustenance.
"They can't eat you," Pagano said. "They can fire you, but they can't eat you.

"So if the worst thing is a year from now, let's say I'm in Boise playing with my granddaughters, I'm going to be fine. That ain't going to happen, but I'm going to be fine if I go down that road."
That's a helpful bit of perspective, because Pagano doesn't seem long for Indianapolis. A team that was picked to be among the conference's best at the start of the season, the Colts have limped to a 6-7 record, spared from early elimination only by the mediocrity of the rest of the division. They've got a decent chance of making the postseason—their remaining games are all quite winnable, coming against Houston, Miami, and Tennessee—but even that may not be enough to save Pagano's job.
A lot of this probably isn't his fault. Over the past couple years, he's been saddled with a troubled roster by GM Ryan Grigson, and Grigson has reportedly had say on lineup decisions. Last summer's high-profile offensive acquisitions have been busts, and the porous offensive line hasn't made anyone look good. It's an untenable power struggle, and with owner Jim Irsay so far tending to enable Grigson, if anyone goes it's likely to be Pagano.