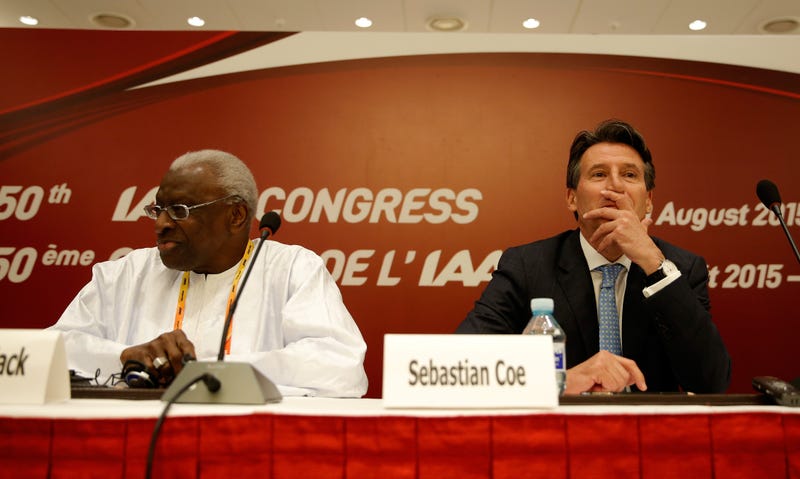 Back in July, when in Sebastian Coe's telling he was as pure and innocent as a spring lamb in the #2 spot at the International Association of Athletics Federations, he was in fact mulling over whether "we" in the West (meaning the US and Europe, maybe Canada, but definitely not Mexico) were being too hasty in our condemnation of bribery. And money laundering. And extortion. And blatant conflicts of interest.
I know this was on Lord Coe's mind because of an interview he gave to PR Week:
It turns out [Coe] is referring to what he calls "the new world order of sport". This new order, he says, is going to confront us in the West with uncomfortable choices around cultural practices and political systems. For instance, bribery is a part of everyday life in much of the world. Do we reject any suggestion of accommodation with bribery and foist our way of doing things on the rest of the world – thereby exposing us to accusations of cultural imperialism? Or do we abandon our standards and fall in line with 'different' ways of doing things that we believe are wrong? It might be an ethics exam question called 'Seb's dilemma'.
Have you ever seen so much stupidity, arrogance, guilt, racism, and weenie smarm packed into a single paragraph? Ruminating out loud, to a journalist, about whether bribery is the new honesty?! Hell, that's the way these new world bastards do things, so bottoms up?!
Let's put this effluent in context. The slavering author spent a thousand words ticking off Coe's many paying gigs—head of the 2012 London Olympic committee, first chair of FIFA's ethics committee, vice-presidency at the IAAF, and chair of CSM sports marketing consultancy—failing to notice any conflict of interest. The author didn't even mention Coe's lucrative position as the top inside man in charge of promoting Nike.