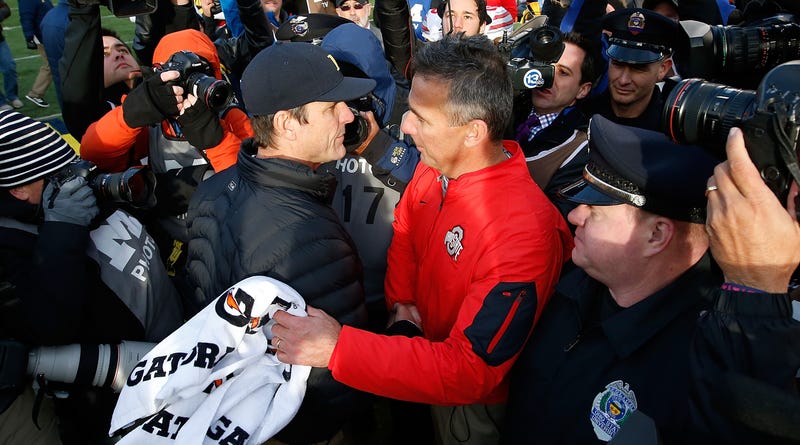 Here's a tip for college football fans whose favorite teams may or may not fall on hard times at some point in the near future: don't bother ranting about how the coach needs to be fired, because there's a good chance the school can't afford to do so.
USA Today once again put in public records requests for the contracts of college football's public university head coaches; you should head over and check out the full list of salaries. This year's top two highest-paid coaches worked out to be the coaches of the two best teams in the nation—Michigan's Jim Harbaugh claimed the top slot with his $9 million salary, a full $2 million more than runner-up Nick Saban of Alabama, who will take home $6.9 million for his work this season.

As we've held in the past, these contracts, while staggering, are fine. If the market allows for throngs of universities to pay coaches millions to field good football teams, the coaches and their agents should do everything they can to get paid. It'd just be nice if the top coaches making these millions listened to players like Josh Rosen and Nigel Hayes, and stopped knocking the idea of paying the players that allow them to fetch such lucrative salaries.
Still, that doesn't mean that one shouldn't marvel at some of the wild shit agents are able to leverage into their clients' contracts. There's always some sort of jaw-dropping, pants-shitting contract clause that gets included in these mass contract reports; last year, it was the faux-academic APR clauses, this year, it's buyout clauses.