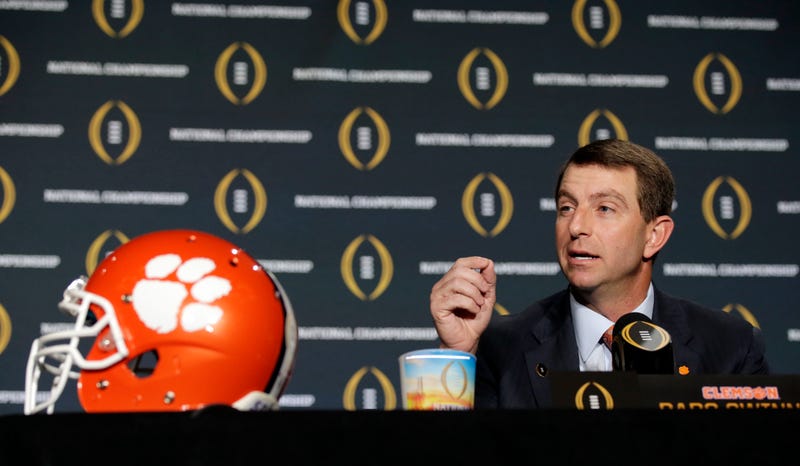 Clemson head coach Dabo Swinney has a bone to pick with all those unethical reporters out there who don't cover his team exactly the way he wants them to.

Swinney was asked at a Tuesday press conference whether there had been any internal follow-up conversations or revelations since his players were accused of using racial slurs against South Carolina players in Saturday's lopsided win. Swinney denied those allegations on Saturday, saying his players told him that they did not use any slurs.
It's still the word of Swinney and his players against the word of multiple South Carolina players who made the allegations, so you can understand why reporters at today's press conference would have broached the subject. Swinney, however, became visibly agitated when he was questioned about the incident, and proceeded to issue what appears to be a semi-prepared, four-minute response focused on addressing his personal criticisms of the media.