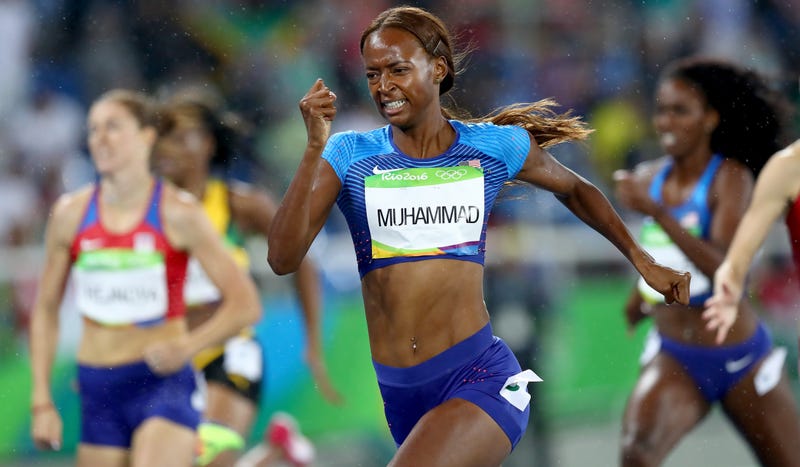 In 1974, the Iranian national women's volleyball team competed in the well-recognized volleyball ensemble—shorts and a t-shirt—with their hair uncovered. Today they compete, heads covered, in long-sleeved jerseys and long pants.

Fartun Osman ran track and played on the Somali women's national basketball team in the late 1980s, prior to emigrating to the U.S., wearing what she described as "short shorts." Now living in St. Paul, Minn., and coaching a girls soccer team with a number of Somalis, Fartun and her athletes cover their hair, arms, and legs.
When Moroccan Nawal El Moutawakel won the 400 meter hurdles at the 1984 Olympics—the first woman from a Muslim-majority nation to win an Olympic gold medal—she broke barriers by not only competing at an elite level, but also by wearing what most elite track athletes wore at the time—briefs and a singlet, hair uncovered. She was hailed as a pioneer who "allowed female athletes from other Arabic and Muslim countries to go beyond traditions and prejudice, and show their talents."
Thirty-two years later, in Rio, an American Muslim woman named Dalilah Muhammad won a gold medal in the 400-meter hurdles wearing what most elite track athletes wear—briefs and a cropped top, hair uncovered.
So it seemed odd that the media overwhelmingly focused on Ibtihaj Muhammad, a U.S. fencer who wears a hijab underneath the normal head-to-toe fencing uniform. Muhammad's story saturated the media. "I'm hoping that just my presence on Team USA changes the misconceptions that people have about the Muslim community," she said. She was on TV, magazines, newspapers, and websites as the face of the progressive Muslim.