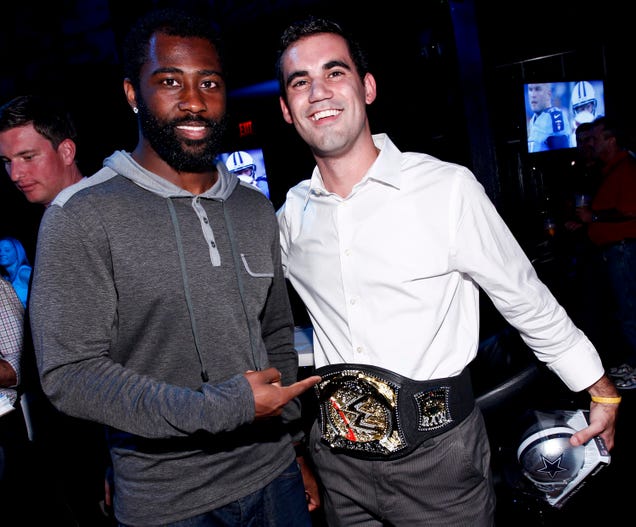 The biggest free agent was free for roughly five hours. After the Buccaneers cut Darrelle Revis earlier today, he agreed to terms with the Patriots for a season. You can guess who broke the deal.
CB Darrelle Revis and the New England Patriots have reached agreement on a one-year, $12 million deal, league sources told ESPN.

— Adam Schefter (@AdamSchefter) March 13, 2014
The 28-year-old Revis should have been able to get a multi-year deal, so why 'd he settle for just one season with a bigger payout? Since NFL contracts are restructured so frequently, maybe he's going with the immediate payout. He negotiated a six-year contract with the Bucs after the Jets traded him—but with no guaranteed money—and received $16 million for a season of work before Tampa Bay released him. And now he'll get $12 million this season, being the highest average paid cornerback in the league. (One-year deal, duh.) As long as he's healthy, Revis will gladly keep taking prove-it money.
Photo: AP