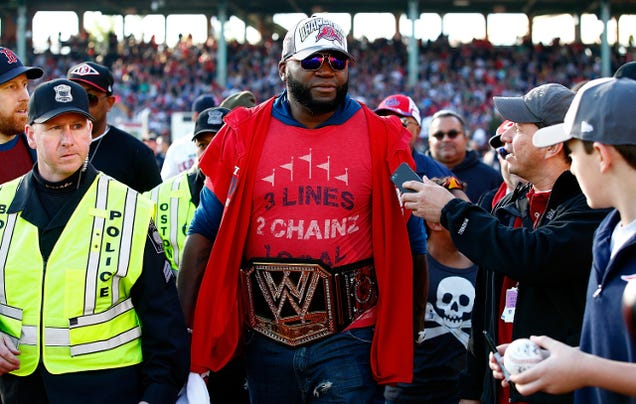 Rings are cool and all but wouldn't every sport be improved by handing out belts instead? David Ortiz thinks so, which is why he showed up to today's victory parade showing off that bad boy.
It's apparently the original artifact too, sent to him by Massachussetts native and WWE heavyweight champion John Cena. He tweeted this on Thursday:
.@davidortiz, be on the look-out for @WWE bling just in time for the WS parade. Hope to see you at #SurvivorSeries @tdgarden on Sun, Nov 24

— John Cena (@JohnCena) October 31, 2013
Maybe this will start a trend where a ring isn't the only jewelry given to commemorate a championship. Who would object to LeBron wearing a crown if the Heat threepeat?
Photo by Jared Wickerham/Getty Images