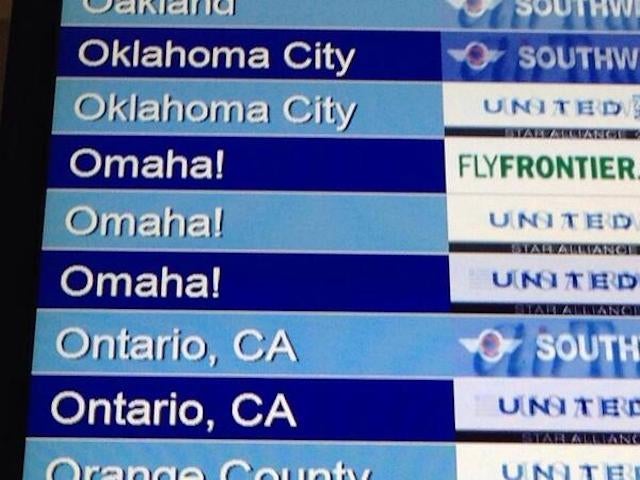 Denver International Airport has gone Omaha crazy just like the Manning boys. To celebrate and support the Broncos as they make their bid for the Super Bowl this weekend, flights from Denver aren't just going to Omaha, they're taking a cue from Peyton and going to "Omaha!"
They're even doing it at the gates and baggage claims.
OMAHA! #UnitedinOrange RT @JamesFeger: Nice touch! @SouthwestAir @Broncos @DENAirport pic.twitter.com/VzqtLKqYZr

— Denver Int'l Airport (@DENAirport) January 27, 2014
I bet people actually got a chuckle out of this while in an airport, which is a huge accomplishment. Good job, Denver.
Top image via @JDsportsfan85