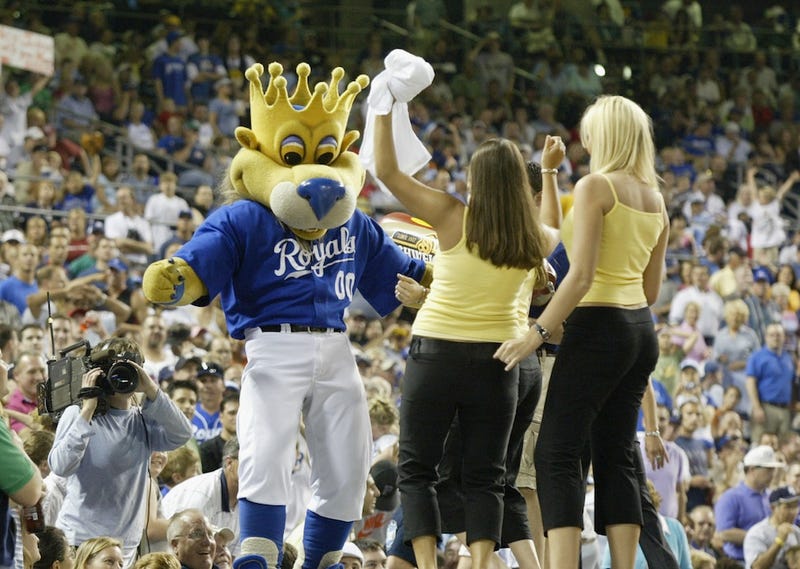 What you see below is a very NSFW photo of what appears to be Sluggerrr, the Kansas City Royals' mascot, enjoying the view at a party attended by our tipster's buddies.
It's a buddy of mine in the background I didn't take the pic another guy I know did... Absolutely hilarious no clue all I know is if you have a couple hundred bucks and invite slugger to a party he will pretty much party! I assume most parties are for bdays and kids shit but that's y this is awesome.

Sent from my iPad
So! Does Sluggerrr just go to any old party and get down and dirty? How many mascot lap dances does it take to pay off law school? (Darren, maybe you can field that one.) Did someone lie in the "Description of what Sluggerrr is supposed to do at your special event" portion of the online booking form? Has someone absconded with Sluggerrr, like our tube-steak friend from Milwaukee? Is that even Sluggerrr? Who is the towel for?