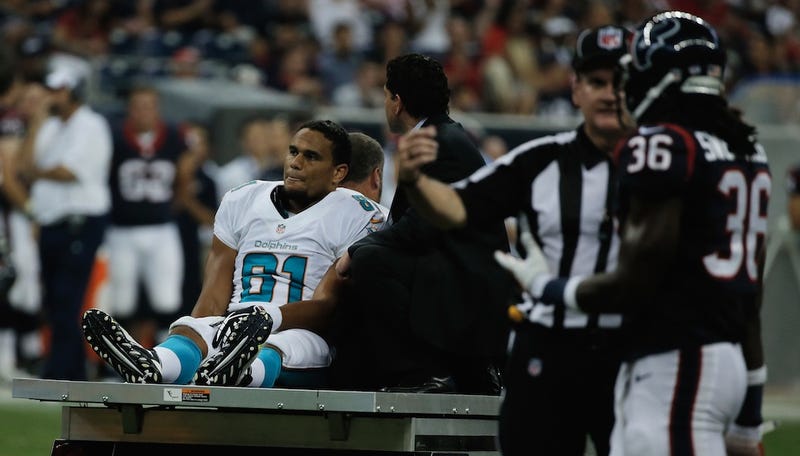 On Saturday, Houston safety D.J. Swearinger dove at the knees of Dolphins tight end Dustin Keller. Keller tore his ACL, MCL, PCL, and dislocated his patella. Swearinger says that's better than targeting someone's head.
The hit was legal, and no flags were thrown on the play. That doesn't change the fact that Keller's out for the year.
This was an ugly game all-around, but in the case of Swearinger's hit on Keller, the debate continued long after the final whistle. Swearinger said he "felt bad, but at the same time it's part of the game." And he chalked it up to football's recent emphasis on eliminating helmet-to-helmet hits.