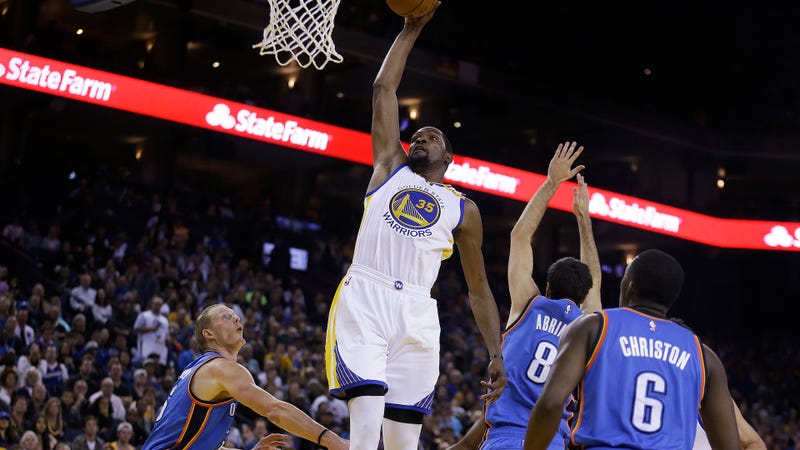 For about nine minutes last night, it looked like the Thunder might beat the Warriors. But then Jerami Grant dunked and screamed in Kevin Durant's face, Durant went supernova and scored 39 points, and the Warriors won by 26.

This match-up was being hyped for months, since the Warriors won Game 7 of the Western Conference Finals, and especially since Durant decided to join them in free agency. It was preceded by all manner of slights and imagined slights, trash talking and denials of trash talking, arguments about the propriety of superstars joining superteams, and a whole bunch of other shit.
We got some more of that in this game, too. Westbrook wore an outfit that might've been a shot at Durant, and they each got in a block of the other's shot. Grant screamed at Durant, Draymond Green got a technical for shouting after Westbrook got blocked, and a benched Enes Kanter and Durant got into it. After the game, Durant and the Thunder tried very hard to ignore each other, with only him and assistant Royal Ivey saying hi.