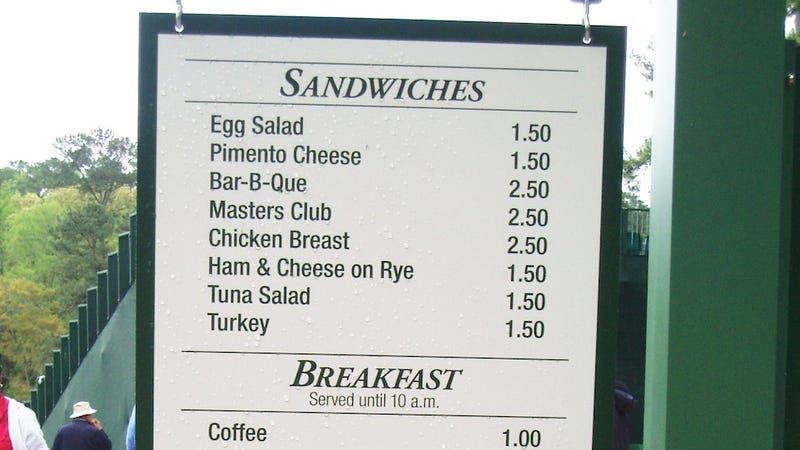 Earlier today, Fox Sports's Jason Whitlock told Twitter that he wasn't covering this year's Masters. His reasoning was unexpected.
I'm so pissed at myself for not going to Masters. Literally didn't go bcuz I wanted to avoid the food in the clubhouse. #bigboyproblems

— Jason Whitlock (@WhitlockJason) April 11, 2013
So, we wondered: Where else is Jason Whitlock not going because he doesn't trust himself with the food? He responded:
1. Masters. Fried chicken taste like my daddy's.

2. Super Bowls in New Orleans. Fucking etouffee is off the chains.

3. Any sporting event in Indianapolis. My mother and father don't play in the kitchen. My mama's pizza casserole makes children weep.

4. NBA All-Star Weekend Las Vegas. Bloods and Crips lining The Strip make you want to stay inside and eat.

5. Amateur Night at King of Diamonds. The corned beef hash caused Ricky Rozay's stroke.