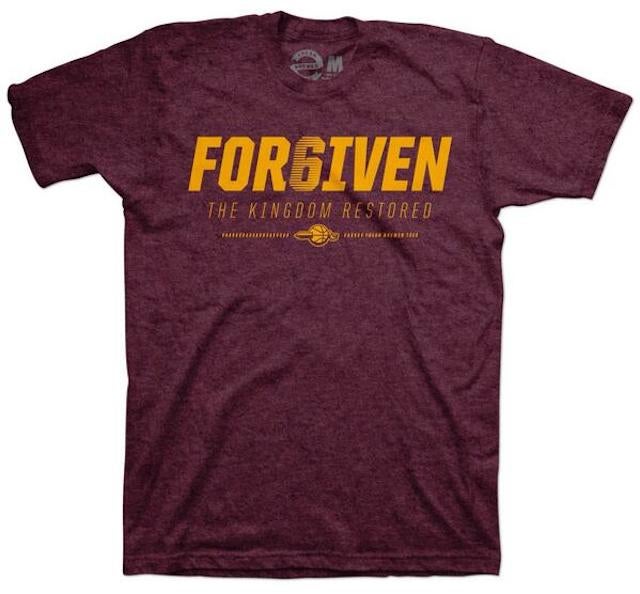 No. Don't do this. You're going to jinx it.
The shirt above was designed by Fresh Brewed Tees, a Cleveland-based company that will be selling this shirt if LeBron comes back to Cleveland.
If it happens, y'all. Coming soon, #FOR6IVEN RETWEET pic.twitter.com/MmC8JkMPbs

— Fresh Brewed Tees (@FreshBrewedTees) July 9, 2014
This is a bad idea.