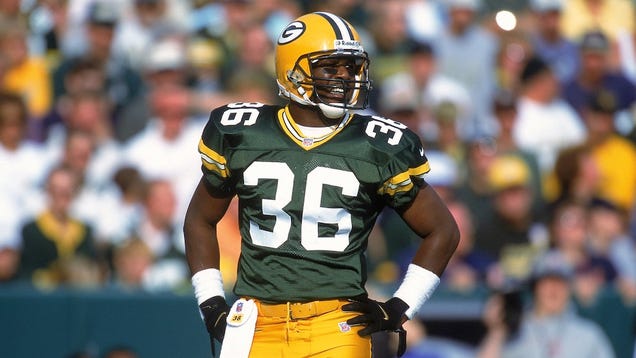 Leroy Butler, the former Packers safety who played 12 seasons in Green Bay, was set to make an appearance at a Wisconsin church and talk about whatever it is that former NFL players talk about when they go to churches. Butler's apperance was cancelled, though, when the church discovered that he had sent a tweet congratulating Jason Collins on his decision to come out.
Here's how Butler says everything went down:
Wow, I was schedule to speak at a church in WI, and a member said that the pastor wants to cancel my event, I said ok why?

— leroy butler (@leap36) May 1, 2013
Then I was told, because I said congrats to Jason Collins on twitter, I said really? we have a contract, he said check the moral cause,

— leroy butler (@leap36) May 1, 2013
FYI the fee was 8500$,then I was told if i removed the tweet, and apologize and ask god forgiveness, I can have the event, I said no,

— leroy butler (@leap36) May 1, 2013
I assume that "moral cause" is meant to read "moral clause," which may as well be renamed the "The Right to Cancel Any Appearance Upon Discovering That the Speaker is in Fact a Decent Human Being" clause. Also, couldn't that church find much better ways to spend $8,500? Good job being the worst, shitty pastor at unidentified Wisconsin church.