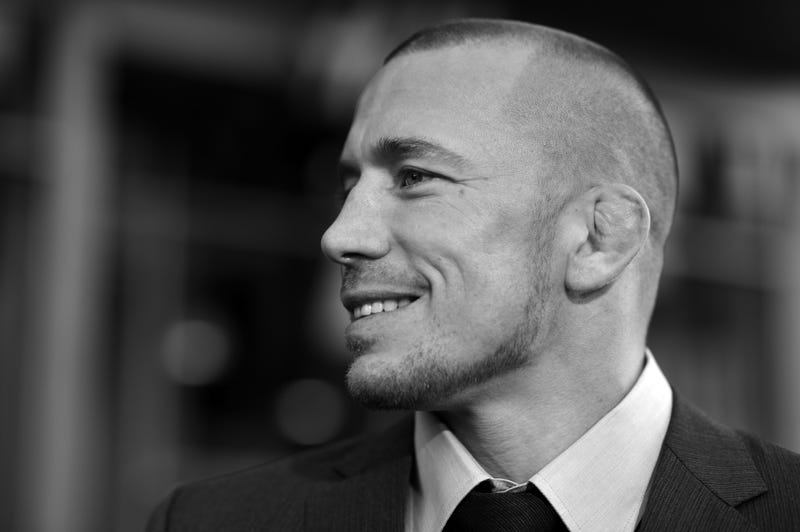 The retirement of Georges St-Pierre, the longtime UFC welterweight champion and something like a consensus pick for the greatest fighter of all time, was as close as the sport of MMA gets to a happy ending.

Yes, St-Pierre left on the heels of a controversial decision win over eventual champion Johny Hendricks, his face bruised and his reputation dinged. Nevertheless, he departed on a victory, with his head held high and the windy blusterings of UFC president Dana White about the illegitimacy of the win and the necessity of a rematch ringing in his ears. The title and the mystique of the champion belonged to St-Pierre, not the UFC, and they were his as he rode off into a sunny future.
Hollywood beckoned, offering a supporting role as Batroc the Leaper in Captain America: The Winter Soldier and, generally, a far more promising second act than most fighters get. Far more typical is the long decline into sad irrelevance, usually accompanied by the snapping of limbs, faceplant knockouts, and grinding, hard-to-watch decision losses where it becomes clear the once-great champion just doesn't have it anymore, all made worse by the occasional flashes of brilliance that remind the fans of just how special that fighter used to be.
St-Pierre avoided all that. He left on top, as shaky as that last win might have been, and seemed happy making documentaries about dinosaurs, one of his passions (yes, seriously), and traveling the world as a wealthy martial artist with the time and financial resources to pursue his interests free of the pressures of being a professional athlete in a grueling, vicious sport.
This is one piece of what makes St-Pierre's return to the UFC to face Michael Bisping for the middleweight title puzzling. On some level, it's inherently sad to see one of the few happy stories of MMA retirement—one of the rare fighters who departed with a full bank account (as far as we know), a massive public profile, and a plan for the future—head back to the Octagon.
The return of the retired star has happened often enough in combat sports that it's a trope and a narrative all its own. Muhammad Ali sat out for more than two years between his rematch with Leon Spinks and his horrifying fight with Larry Holmes, and George Foreman was out of boxing for a decade. Floyd Mayweather is currently toying with the idea of a return to face Conor McGregor. In MMA, Randy Couture left the sport for a bare year before returning to defeat Tim Sylvia and win the heavyweight title, while the great Fedor Emelianenko sat out for more than three until returning for a series of increasingly sad bouts in the last year.
There really is life after fighting, St-Pierre seemed to say—until there isn't. Like so many before him, he's back in the game. Whether he needs the money, misses the competition, thinks he can still do it at the highest level, was presented with a financial opportunity too big to overlook, or some combination of all of them, he made the decision to return.
So here we are, with a 35-year-old former champion who hasn't fought in more than three years making his comeback in a weight class in which he's never competed. St-Pierre will face the champion of that division, who, by the way, is a 38-year-old former gatekeeper who gained the title by knocking out the overconfident and injured Luke Rockhold on three weeks' notice. In his first title defense last October, Bisping won a razor-thin decision against a hand-picked opponent, the 46-year-old Dan Henderson.
This wasn't a performance that inspired much confidence in Bisping's ability to hang onto the belt. Gravel-voiced Cuban Olympic wrestler Yoel Romero, one of the more terrifying physical specimens in the history of the sport and a deserving top contender for the title, was widely considered to be something like a lock to smash Bisping into a thousand bloody and broken pieces. Romero even cheekily set up a GoFundMe to pay for Bisping's medical expenses and a retirement party.