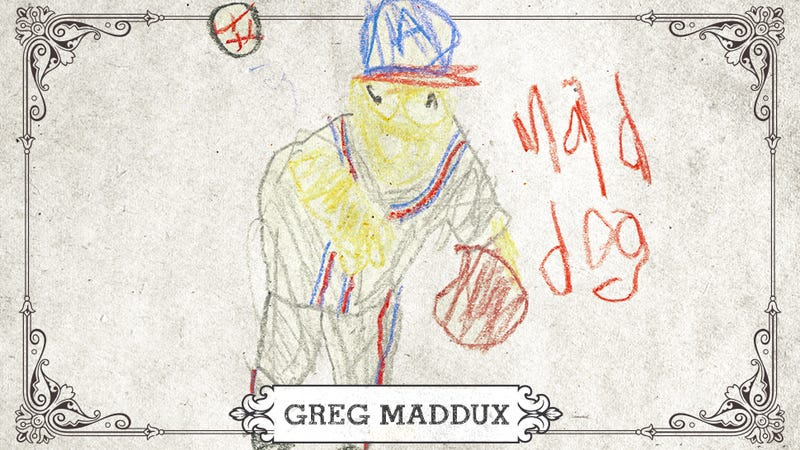 Having purchased a Hall of Fame ballot, which we filled out in accordance with the wishes of our readers, we're reviewing the merits—and relative lack of merits—of all 36 players on this year's ballot. All entries in the series can be found here.
My first exposure to baseball was a game between the Atlanta Braves and the Montreal Expos, in which Rick Mahler and his facial hair threw a complete game, giving up one run. My mother was in the hospital, recovering from labor, chatting to the swaddled baby in her arms about the various Atlanta players as they appeared on the screen. I was maybe three hours old.
Ten years later, I had ancillary appreciation for the game, but little else. It wasn't that I didn't enjoy baseball; the problem was that I just didn't know how to go about the project of doing so. That all changed in the summer of 1995, when I came to baseball like an incubator-hatched gosling and imprinted directly on the Professor.
In a matter of weeks, I became a fifth grader with a deep and abiding love for the art of the pitchers' duel.
In hindsight, this seems kind of absurd. Most kids gravitate to players who create spectacle, the exciting ones who snatch home runs from the air and then belt them out themselves—charismatic Ken Griffey, Jr. types. Not me. While my sister ardently cheered on a baby-faced Chipper Jones, I reserved my baseball reverence for Greg Maddux.