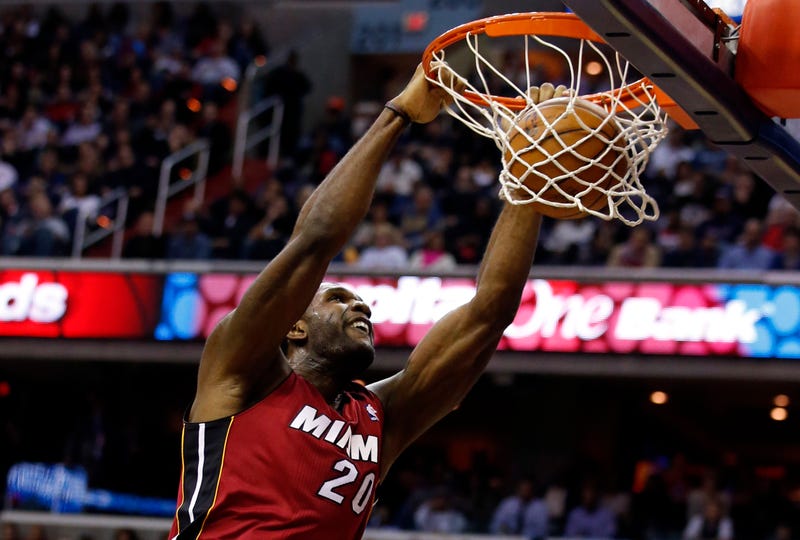 For the first time in more than four years, star-cross'd Greg Oden put on a uniform, entered an official NBA game, and dunked a basketball. His first thought? "It was a feeling of 'Get back on defense.'"
Dec. 5, 2009, was a simpler time. The Blind Side ruled the box office, and John Mayer topped the album charts. (It was a dark time.) That night Oden fractured his kneecap, was carried off on a stretcher, and it seemed like we'd never see him again. But several surgeries and 1,502 days later, Oden was a surprise participant in Miami's game at Washington.
The Heat took a flyer on him, but other than some preseason action, he's seen no minutes this year. His activation last night was a matter of necessity. Mario Chalmers and Chris Andersen sat with injuries, and Joel Anthony was sent to Boston in a three-team trade earlier in the day. Toney Douglas hadn't arrived, so Oden was up.