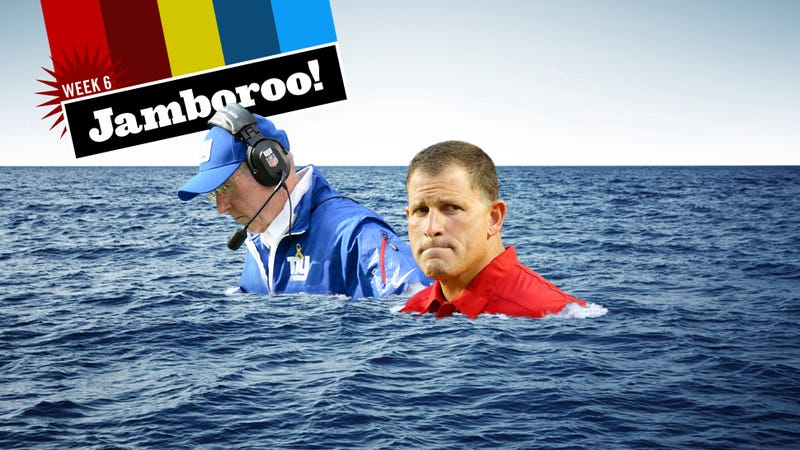 Drew Magary's Thursday Afternoon NFL Dick Joke Jamboroo runs every Thursday during the NFL season. Email Drew here.
Josh Freeman was cut by the Bucs last week, which is unsurprising given that the Bucs did everything possible to diminish his trade value short of framing him for murder. Freeman walks away from Tampa and into Minnesota the envy of his former teammates, given that he'll get to collect over $8 million from the Bucs (in addition to the $2.1 million or so the Vikes are paying him) and given that, unlike them, he is now free of Greg Schiano's rah-rah horseshit forever.
Schiano isn't gonna last much longer with the Bucs. They're currently winless and, without any effective quarterbacking, are just praying for the season to end. Once it does, Schiano will be gone, doomed to serve out the rest of his career as strength coach for some piddly-shit Mountain West school. And that's good, because Schiano represents a thankfully dying breed of NFL coach. While it's still easy to get away with being a dictatorial ass in college sports, the NFL has steadily gotten rid of its Lombardi wannabes almost entirely.