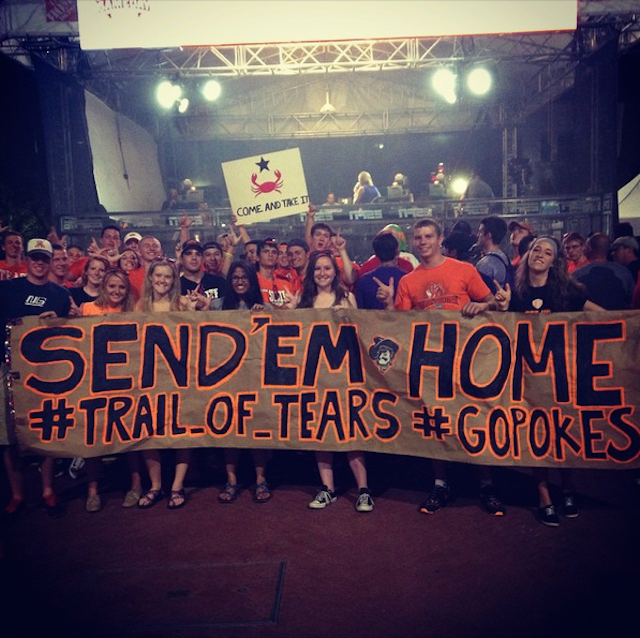 The above picture, preserved by SB Nation, shows a startlingly large number of peppy Oklahoma State kids posing behind one of the stupidest GameDay signs we've seen—which itself is saying something. Don't they teach you kids nothin'?
Not to be totally outdone, Florida State fans had some offending of their own to do this morning:
so, like, where do we begin here? RT @MsPotts_ESPN: Some signs for you: pic.twitter.com/H2Kwal6gm4

— Bomani Jones (@bomani_jones) August 30, 2014
Pray for today's youth.
Update: Here's Oklahoma State comment on the matter.
OSU does not condone the insensitive sign shown at today's GameDay event and have requested that it be removed.

— Oklahoma State Univ. (@okstate) August 30, 2014