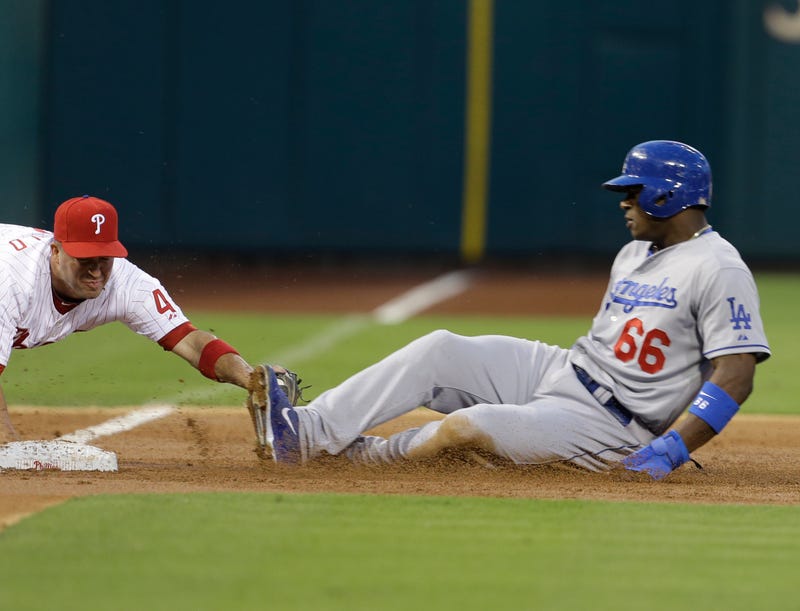 Before today's game at Marlins Park, the Dodgers' Yasiel Puig cut right to the chase regarding his thoughts on the people who write about him.
Update: Friedman amended his second tweet, saying Puig's comment happened in the clubhouse, not the press conference.
The reason for Puig's outburst isn't known. Could it be due to Jon Morosi's column from Sunday night, in which he complains about how Puig's "fundamental lapses" will eventually hurt the team, and suggests Puig be benched for a game so he's "more aware of game circumstances"? We'd like to think so.
Even if that column isn't why Puig flipped, it's still worth mentioning, on account of its ridiculous logic. Morosi specifically harps on a report that claims the team is unhappy when Puig ignores cutoff men on throws. (Of course, when a player has maybe the best arm since Bo Jackson—as documented here and here—maybe he doesn't need to worry about the cutoff man.)