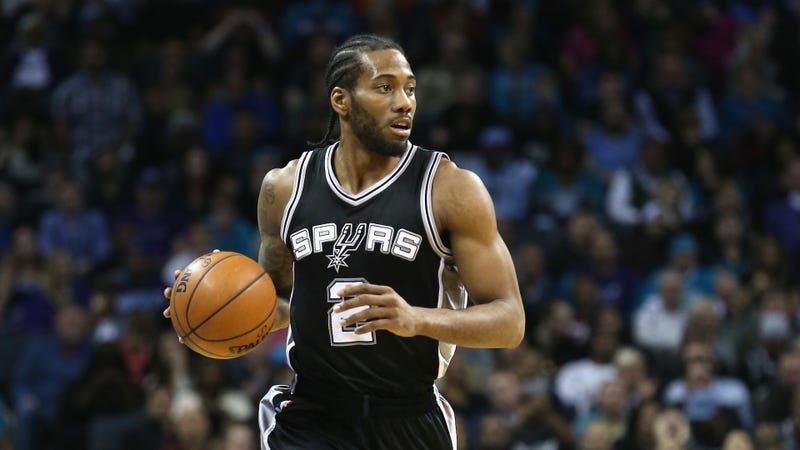 Kawhi Leonard offered up some good tidbits in a GQ interview about his diet published today. No, he'll never be caught eating at Subway. Yes, his mom moved to San Antonio during his rookie year and cooked most of his meals for him. No, he is not going to take any advice about drinking water at face value, because he knows that the only water worth drinking is alkaline water and you need to start keeping track of pH levels here, please trust him on this.
Hmm:
Also, watch the type of water you're drinking. Not all water is great for you. I drink a lot of water during the day, but I stay away from certain waters because their pH levels are low. Stick to alkaline waters with a higher pH. Trust me.
The EPA categorizes pH level as an "aesthetic consideration" when it comes to drinking water, meaning that they set broad guidelines for it but do not have strict requirements. So while the Mayo Clinic and other experts say there's currently no evidence that alkaline water with higher pH levels actually does anything for you, that hasn't stopped it from getting trendy—because of course there are people who are going to spend hundreds or thousands of dollars on something to boost aesthetics.