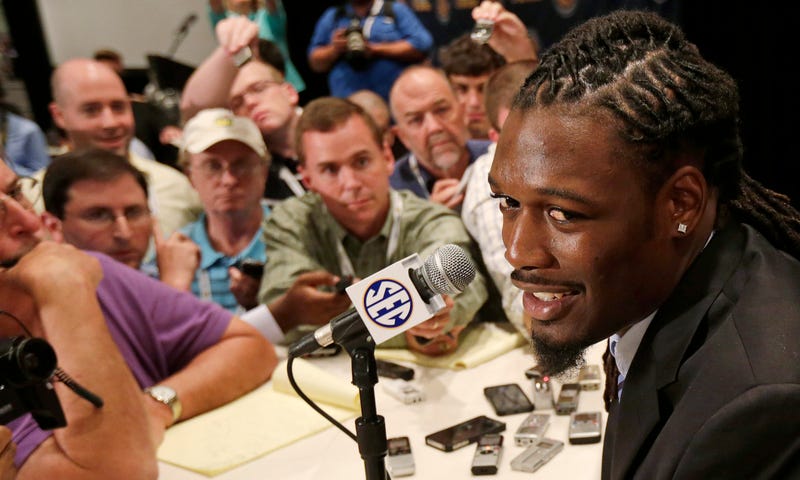 Via Tom Keegan of the Lawrence Journal-World, we get the best detail of Jadeveon Clowney's life yet: He was nicknamed "Doo-Doo" as a child for taking a shit in a swimming pool. It's humanizing, funny, and another reminder that Clowney is not Sidd Finch.
Mythmaking is a habit fans and media have when it comes to great players, and it's been more true for Clowney than anyone else in sports this year, save maybe Yasiel Puig. Clowney's not just a great football player, he's so strong that he can flip a blocking sled, as you can see 23 seconds in!
Did another player help him? Do blocking sleds get flipped fairly commonly, and often get stationed so as to avoid flipping them? DOESN'T MATTER, CLOWNEY SMASH.
Clowney's hit on Vincent Smith in January wasn't just a tremendous hit made possible by a terrible blown assignment; it's the greatest hit in football history, and beyond understanding! He's not just the best player in college football, which was what Mark Richt was trying to say—he's the best football player in the world! And he's a physical specimen who gets the benefit of the doubt on always-kinda-bullshit 40 times (repeatedly!) because ... it's really important to certify that Clowney is The Best Ever, I guess.