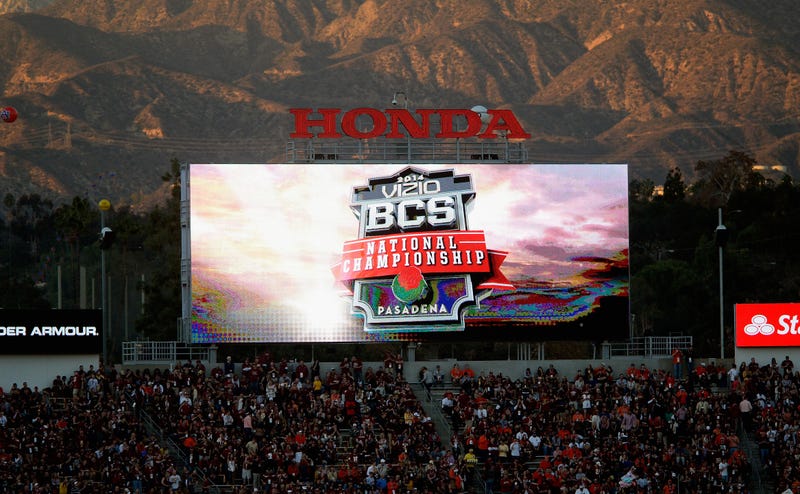 In O'Bannon vs. NCAA, the defendants made a stunning claim. Collegiate athletes cannot be paid for appearing in televised games, the NCAA argued, because those games—like, say, the Vizio BCS National Championship—are First Amendment-protected news programs, and not commercial broadcasts.
NCAA chief legal officer Donald Remy said in a statement:
"The Court made clear that plaintiffs' claim can only survive if they produced evidence that such broadcasts are 'commercial,' that is, that they are product advertising. Plaintiffs, unsurprisingly, have failed to do so."
This, to a non-legal mind, seems patently insane. The plaintiffs' lawyers in O'Bannon vs. NCAA: This One's For All the Tostitos think it's nuts too. In an expert report filed on behalf of the plaintiffs this week, sport media consultant Edwin Desser argues that under no conceivable rubric could a sports telecast be considered "non-commercial." Newsworthy, yes, but not an actual news program.