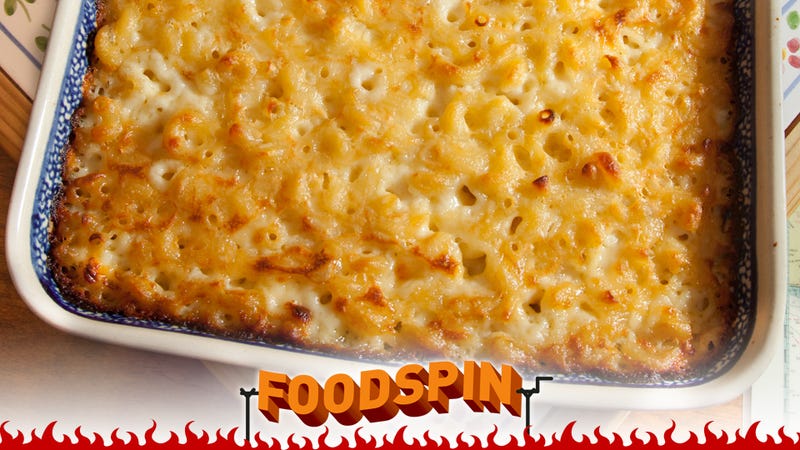 Folks, making homemade macaroni and cheese is a pain in the ass. It takes forever and there are a million steps involved and you have to have flour and you have to shred cheese and even if you don't have to know annoying French words like roux and béchamel, ugh, you still have to make the things they describe and the whole thing sucks and is, objectively speaking, 1.8 times worse than passing a kidney stone.
This is especially true in light of the fact that boxed macaroni and cheese, despite tasting precisely nothing like actual cheese and containing all the nutritional virtue of a tire fire, is friggin' tasty. You can see the dilemma. Sure, it's the color of a traffic cone; sure, it's flavored by a suspicious packet of Mystery Taste Sand (or, even more distressingly, Mystery Taste Magma); sure, you can't eat it in the presence of adults without someone asking who helped you tie your shoelaces—but dammit, it tastes good. Good enough to clear the low bar of your distaste for spending all goddamn evening making the real stuff, anyway.
Why would anyone even bother making the real thing? The answer: Because the real thing, when done well, justifies all the horrors of mankind a thousand times over, except for Dane Cook. Sadly, there's no magic secret to making quick and tasty homemade macaroni and actual cheese. But if you make 740 pounds of the stuff, hell, you only need to do it once.
* * *
For starters, preheat your oven to 350 degrees. Is that starting to seem familiar? That's because "Preheat your oven to 350 degrees" is the official first step of cold-weather cooking. (In the summer, it's "make a charcoal fire in your shitty little kettle grill." In places like South Florida and Southern California, where the weather is warm year-round, all cooking procedures begin with some obligatory smarming about the unceasingly pleasant weather, as if it were something the people in those places had the good sense to invent, rather than a meager consolation prize for the fauna who have to share those areas with the most annoying people on earth.)